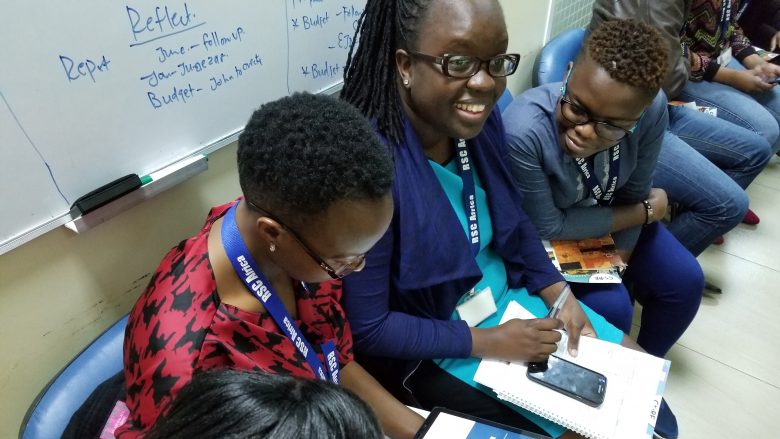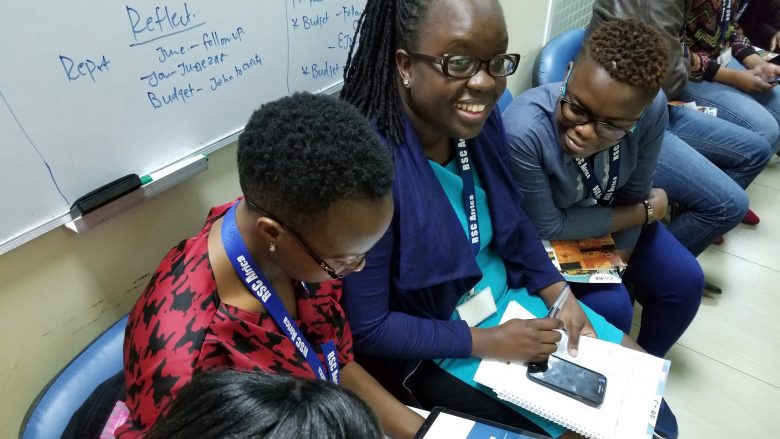 CORE's Refugee Communication Initiative aims to increase touch points with refugees during the resettlement process and harmonize pre-departure and post-arrival Cultural Orientation messaging. To achieve this goal, CORE provides technical assistance on using CORE's digital communication tools at select locations.
In July, CORE's Digital Initiatives Officer Carmel Pryor traveled to Nairobi, Kenya and Byumba, Rwanda to work with RSC Africa to scale up the organization's refugee communications capacity. While there, she trained 23 staff on using CORE's refugee communications digital tools, interviewed multiple staff members, assisted in preparations to launch an SMS campaign, and conducted mobile app user testing with eight refugee applicants.
CORE's ready-to-use refugee communications tools and resources include the CORE Waiting Room Resources for Refugees which can be found on CORE's Resettlement Navigator website, CORE's Settle In mobile app, and the TextCOREnav SMS campaign. Key insights from this trip will impact the development of future refugee communications materials.
Special thanks to Lauren Messing, Cultural Orientation Coordinator at RSC Africa, and all RSC Africa staff who participated in interviews and trainings.