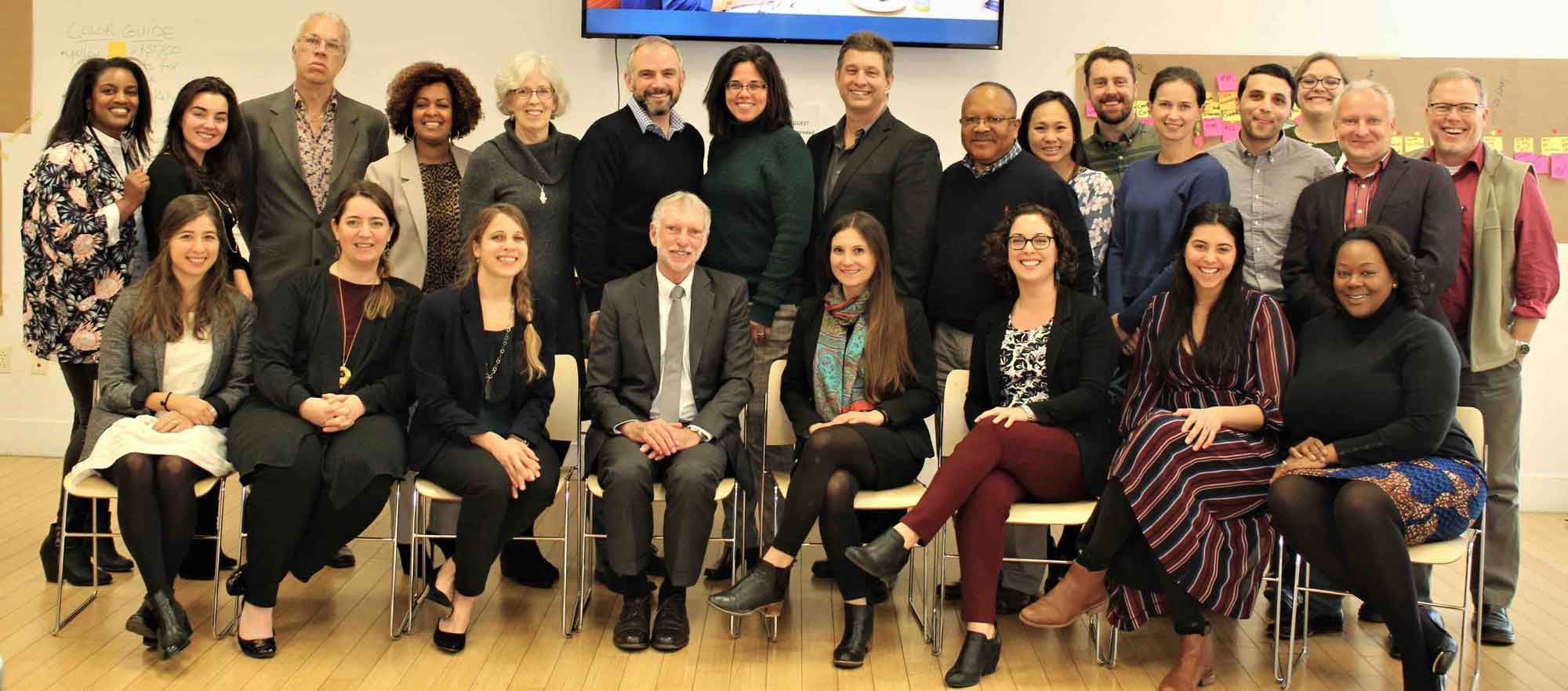 During the first week of December, CORE hosted the 2018 CO Leadership Meeting for overseas Resettlement Support Center (RSC) CO coordinators and domestic Resettlement Agency (RA) CO focal points. The meeting focused on strengthening linkages across the CO continuum and provided an opportunity to exchange knowledge, information, and expertise for the benefit of all CO programs.
Among the highlights of the week, workshop participants worked collaboratively to document promising practices and examine the state of the CO field. Some topics undertaken by the group include using volunteers in CO, delivering one-on-one CO, and integrating technology into CO. Resources on these topics will be rolled out in the coming year. Participants also delivered a special edition webinar, "Navigating Challenging CO Conversations." This webinar received among the highest number of registrants to date for CORE webinars and was attended by more than 130 people. A recording of the webinar can be accessed here.
In addition to the working and knowledge exchange sessions, PRM's quarterly CO Working Group meeting took place during the week which provided an opportunity for PRM staff and Working Group members to hear directly from participants about successes and challenges in their CO programs. PRM Refugee Resettlement Director Larry Bartlett attended the meeting and addressed the group lending support to the importance of CO in the dynamic resettlement environment.