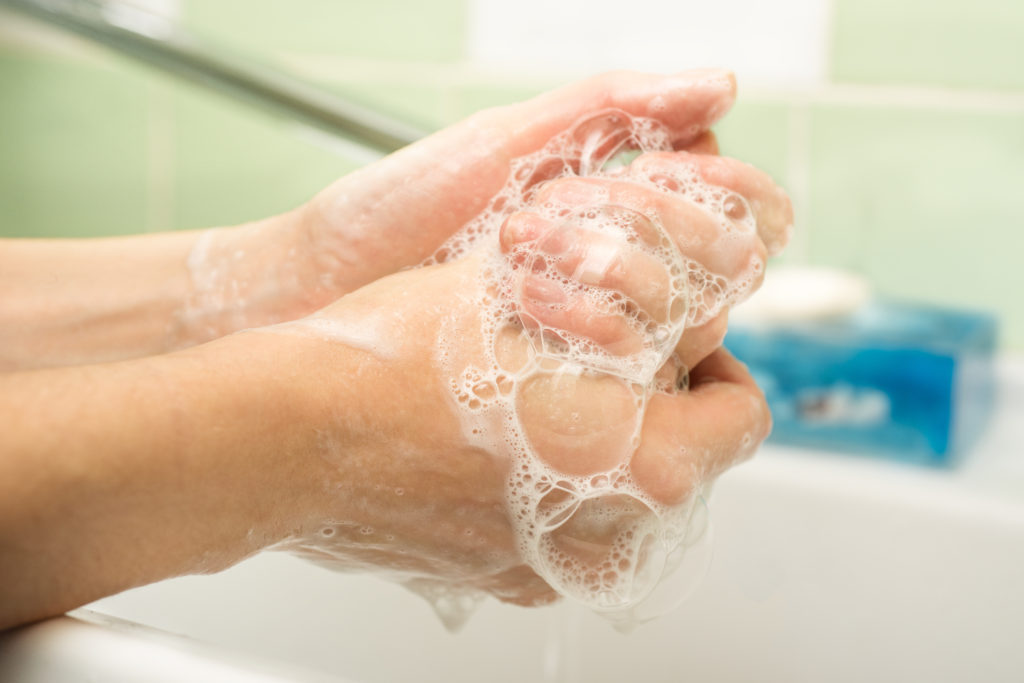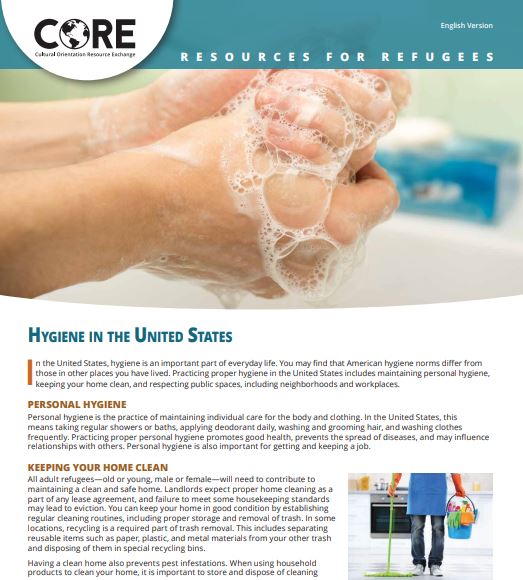 As a follow to the "Navigating Challenging Cultural Orientation Conversations" webinar in December, CORE created Hygiene in the United States.
Available as a fact sheet and podcast, this resource reviews hygiene practices in the United States, including personal hygiene and maintaining the home.
This resource can be found on the CORE Resettlement Navigator website in multiple languages. CORE will release a supplemental lesson plan on hygiene soon.