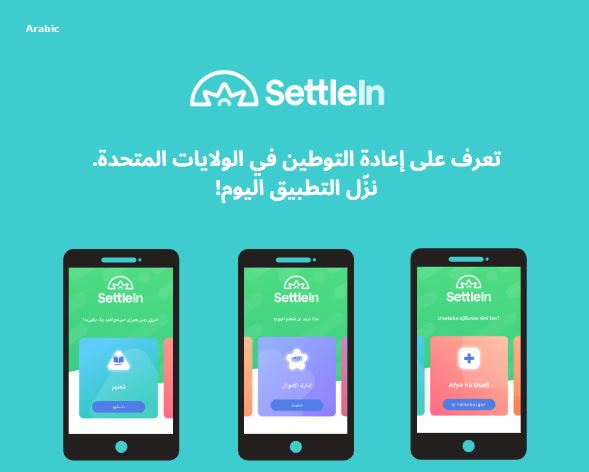 Is your waiting room due for a makeover in 2020? In addition to CORE's waiting room playlists created last year, you can now download and print new posters and take-home materials to help refugees learn about and access CORE's Settle In mobile app and the CORE Resettlement Navigator website.
CORE's new materials are designed to utilize the time refugees spend in waiting areas at Resettlement Support Centers and Resettlement Agencies, by making this vital resettlement and Cultural Orientation information practical to use in these environments. The materials can also be used in other areas utilized by refugees, including classrooms. Recognizing the benefit of repetition, these resources can increase the number of opportunities refugees have to encounter Cultural Orientation messages.
The posters, flyers, and palm cards are available for free download and use in English, Arabic, Burmese, Dari, Kinyarwanda, Swahili, and Russian. The palm cards are two-sided and include instructions in each language on how to download and access the mobile app.
Visit the Waiting Room Resources page to download the new posters, flyers, and palm cards today.