Although they are connected by the refugees they serve, overseas and domestic Cultural Orientation providers do not usually have regular contact during their workdays. This changed last month, when CORE facilitated an annual exchange, bridging the divide between those serving refugees both pre-departure and post-arrival to the United States.
Seventy-one overseas and domestic Cultural Orientation trainers gathered in two U.S. cities in February to share knowledge and expertise. Participants came from 32 resettlement organizations in 13 U.S. states, and six Resettlement Support Centers in 10 countries. The week included local site visits, refugee panels, and experiential learning activities.
We spoke to one overseas and one domestic participant to hear their key takeaways about Cultural Orientation across the resettlement continuum.
Note: Answers edited for length and clarity
Kornwika Poonnawatt, RSC Asia Senior Cultural Program Officer in Bangkok, Thailand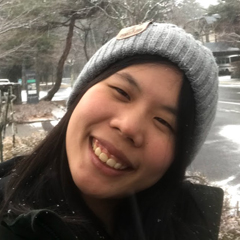 What was the most beneficial part of the experience?
During the trip, we had the chance to discuss and receive feedback from refugees from our pipeline. The most valuable moment was when they provided us feedback and tips which we can incorporate into our Cultural Orientation sessions.
What surprised you about domestic Cultural Orientation and Resettlement Agencies?
Domestic Cultural Orientation classes have a wide range of class size, population, and language. I attended a class with a Ukrainian family of four and a class of thirty-plus people with many nationalities. The limited resources and interpreters can make domestic delivering Cultural Orientation very challenging.
What did you learn about life in the U.S.?
I felt that I had my own Cultural Orientation session when I arrived in the U.S. It was on my first day there and I went to a grocery store. I didn't know how to use coins and they all looked the same to me. The staff started to give me a small orientation on U.S. coins. It was simple, practical, and impressive. For refugees who do not understand English, they will find this situation more difficult.
What was the most important thing you learned about the domestic refugee experience?
They will be very busy on their first 30 – 90 days once they arrive. They will have many appointments, trainings, and orientations. In adapting to the new culture, new country, and new language, I would say they will be very tired. If refugees are not mentally prepared for this, some of them might have a harder first few months in the U.S because of the gap between expectation and reality.
How will this exchange benefit your work?
I am sure that when [refugees] arrive in the U.S., there will be someone who is very supportive and will do their best to support our refugees.
Last, I am so proud I can answer one of the most famous questions from our refugees before departing: "Have you ever been to the U.S.?" – Now I can say "Yes!"
Kitty Marquez, Refugee Programs Senior Program Supervisor at Catholic Charities in Phoenix, Arizona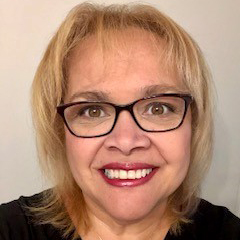 What was the most beneficial part of the experience?
The most beneficial to me was meeting with overseas trainers one on one. It's nice to see the person that does Cultural Orientation to get their feedback. For years I've been in the agency and this is the first time physically seeing them.
What was an important thing you learned about overseas Cultural Orientation?
I learned how well prepared [the trainers] are. We started doing an activity about how we do orientation and we were pretty much on point. We are all practically on the same page. It's very good because now when [refugees] say that's not what they told me, I know that the wrong information isn't from trainers. Now I can see what [the trainers] are saying is just fine, but when a client gets here they say different.
How will the exchange improve messaging for refugees?
One of the biggest surprises I remember was from a trainer working with refugees coming out of the Middle East. In her mind, she was explaining well that they may be placed in an apartment unit. [The trainer] thought the refugees understood it. But, when they get here, they express the opposite. They are expecting houses with a private backyard. In her mind, it was good to hear the feedback, so she can reinforce this housing expectation again.
What was your biggest takeaway from the exchange?
We all have one thing in common: the best interest of families.
We'd like to thank the following sites for their assistance and participation in coordinating the week in Phoenix and Seattle: Catholic Charites Community Services in Phoenix; the International Rescue Committee in Phoenix and Seattle; Jewish Family Services of Seattle; Lutheran Social Services of the Southwest; and World Relief Seattle.