The death of George Floyd in Minnesota, the protest response, and the resulting social unrest may impact refugees in the United States in different ways. In light of the current events across the United States, CORE is reviewing our available resources and compiling external materials relevant to refugees and Cultural Orientation providers. CORE is working on additional materials and training related to these topics and will post updates when available.
Acknowledging that our current resources do not cover the full scope of need at this time, we encourage you to review the resources below and consider using them, as needed and appropriate, to inform refugees and yourself about U.S. laws, rights and responsibilities, personal safety, diversity, and tolerance.
---
CORE Resources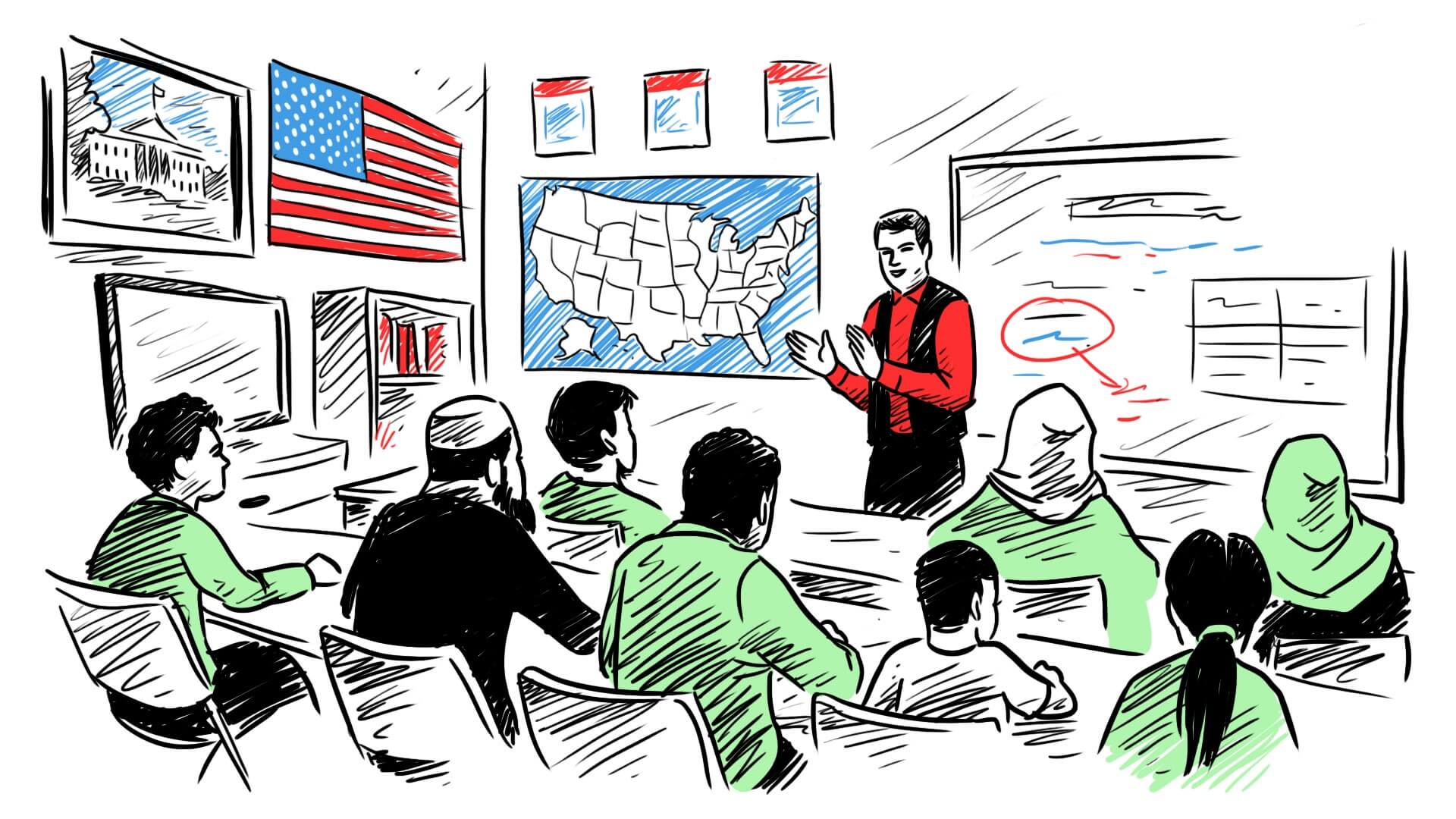 Rights and Responsibilities – This CORE Resettlement Navigator page contains resources available in seven languages. In addition to the overview available on the landing page, there are resources on First Amendment Rights (fact sheet and podcast) and Rule of Law (fact sheet and podcast)
First Amendment Lesson Plan — This lesson plan is designed to introduce refugees to the fundamental rights in the United States provided under the First Amendment and explore the basics of how U.S. citizens and residents exercise these rights and take legal action, if necessary.
Rule of Law Lesson Plan – This lesson plan is designed to introduce refugees to some fundamental concepts related to the rule of law and the nuances of due process in the United States context.
Including Guests from the Community Promising Practice – One strategy that experienced Cultural Orientation providers employ to keep participants engaged is to invite community guests, such as health providers, local educators, or the police, into the classroom to participate in sessions on topics related to their work.
External Resources
While CORE works on developing additional resources for refugees, Cultural Orientation providers may find the following resources helpful in answering additional questions from refugees around their rights.
Disclaimer: These links are being provided as a convenience and for informational purposes. This is not an endorsement and CORE cannot verify the accuracy of the content on external sites. Please contact the site owners for answers to questions regarding content.
In addition to the above resources, CORE has also identified the following learning opportunities and resources for Cultural Orientation providers.
Free self-paced courses:
Webinars:
Tools: