As the COVID-19 vaccine rollout continues across the world, refugees may see Cultural Orientation as a safe place to ask questions and receive answers about the vaccine. Questions may range from the type of vaccines offered and its side effects to requirements for employment. Participants may also express hesitancy and have received misinformation on the topic.
To help Cultural Orientation providers best navigate these situations, CORE hosted a "COVID-19 Vaccine Messaging for CO" webinar in collaboration with the National Resource Center for Refugees, Immigrants and Migrants (NRC-RIM).
The webinar, facilitated by CORE and NRC-RIM, included the following panelists: Sarah Clarke, Technical Advisor for Health Promotion at the International Rescue Committee, Allison Wu, Project and Operations Senior Coordinator at IRC, and Leena Zahra, Project and Operations Senior Coordinator at IRC.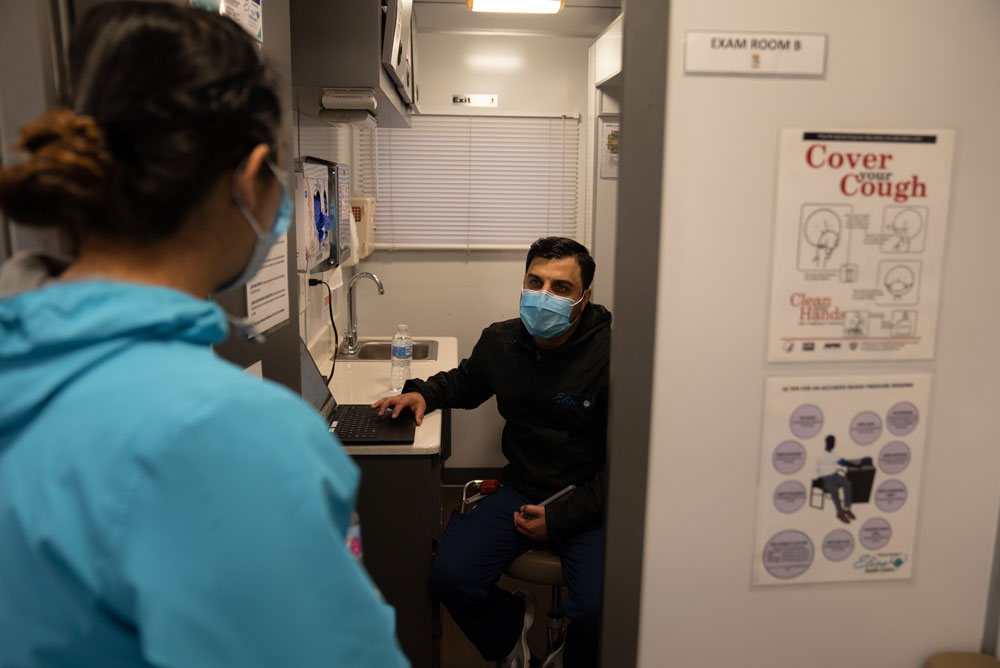 5 Tips for Addressing Vaccine Questions during Cultural Orientation
While Cultural Orientation providers are not expected to be vaccine experts, it's important to learn the best ways to approach vaccine-related questions. The acronym NORTH—Normalize, Open-minded, Resources, Together, and Honest—provides guidance on how to navigate the topic during a Cultural Orientation session:
Normalize: Assure clients that it's normal to have questions and concerns. During Cultural Orientation this may mean, ensuring participants feel comfortable to ask questions and the process for asking and answering questions is clear.
Open-ended: Ask open-ended questions to better understand concerns. If a participant shares incorrect information, do not say "You are wrong," but do provide accurate information and avoid repeating misinformation.
Resources: Plan and be prepared to share linguistically appropriate resources from trusted, reputable sources. This is important to assert a participant's agency to learn the facts on their own.
Work Together: Don't tell or convince participants to get vaccinated. Work together to ensure participant has information they need to make the best decisions for themselves and their family.
Honest: Be transparent if you do not know the answer. It's okay to not have all the information, but as appropriate identify follow-up action to find answers or reliable resources.
Did you miss the webinar? You can still access the recording and materials through CORE's learning platform. You must be a registered user to access the full set of webinar materials. To access just the recording, you may also visit CORE's YouTube channel.
Additional resources shared during the webinar: