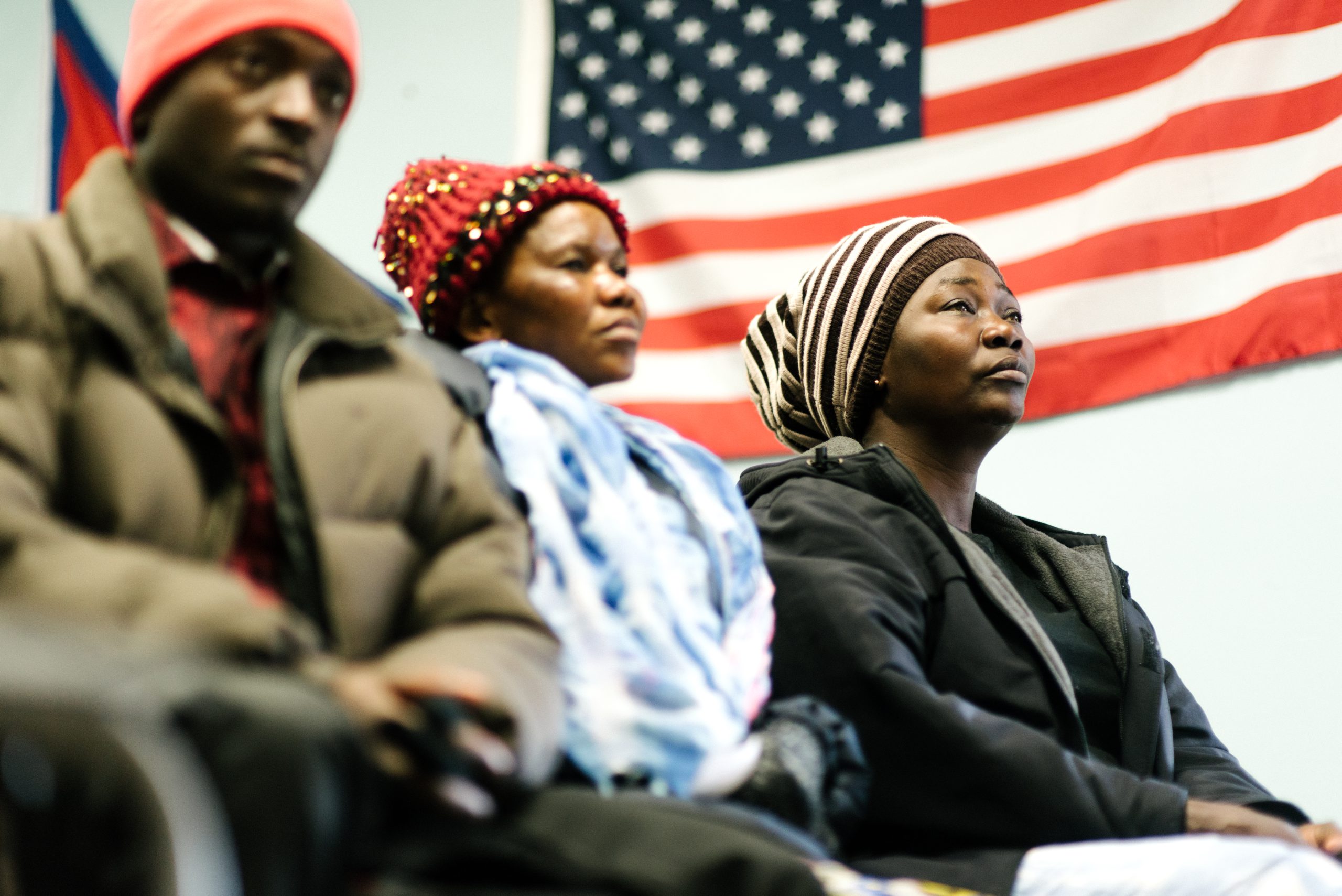 Apply Cultural Humility in Cultural Orientation
Cultural Orientation plays a vital role in the integration of newcomers. If you deliver Cultural Orientation, educating yourself about your clients' background and culture is essential in facilitating a relationship of understanding and trust. This can be done by practicing cultural humility, awareness, and competency. This page provides guidance on how to apply these concepts in Cultural Orientation and on navigating communication across cultures. 
Defining Cultural Humility, Awareness, and Competency
To incorporate cultural humility, awareness, and competency into Cultural Orientation, we must first understand what these concepts mean. 
Cultural Humility is a lifelong process focusing on self-reflection and personal critique, acknowledging one's own biases. 
Cultural Awareness refers to openness to reflecting on how one's culture and background may or may not be similar to those of newcomers. 
Cultural Competency entails actively seeking to learn about the cultures and backgrounds of newcomers. 
How to Practice Cultural Humility, Awareness, and Competency
Practicing cultural humility, awareness, and competency can sound time-consuming, especially when managing multiple priorities. However, applying these concepts to cultural orientation planning and delivery can help increase participant engagement, build trust, and enhance the overall effectiveness of cultural orientation delivery and outcomes.
Read the following strategies to help incorporate these concepts into your Cultural Orientation programming.
IMAGE CAROUSEL
Learn about your beliefs and biases.
Slide Content
Learn about your beliefs and biases.
Our worldview shapes the way we interact with the world around us. What might be considered right and acceptable in your culture could be unacceptable in another. Learning about your own beliefs is the first step towards cultural humility and awareness. It will also help you connect with your clients and approach their different cultures and backgrounds with an open mind.  
Practice in Action:  
In conversation with a female client, she shares with you that she does not wish to work. Upon hearing this, you may make assumptions about why she does not want to work. You may think she or her husband are not interested in women entering the workforce. However, the real reason could be that she is not used to working or feeling nervous about leaving the house, particularly with limited English skills or lack of childcare. It is important to have a conversation with an open mind to help you understand the reasons behind a person's decision. It is also valuable to acknowledge that decision and know you may not always agree. 
Photo Credit: Harkin/IRC
Learn about newcomers' culture, values, and communication styles.
This will give you insight into how newcomers communicate and what values and stereotypes they hold. Do they communicate their needs directly or indirectly? What values are important to them? 
Practice in Action: 
You may notice that engagement and participation in your classroom is lower than you would like. It is important to remember that the education system in some cultures is teacher-centered, and learners are used to a lecture style. You can encourage participation by sending your participants questions or Settle In app lessons to prepare ahead of the session. This will give participants time to think and prepare answers while also helping them feel connected to the material before your session. Additionally, you can show you value and respect clients by incorporating adult learning principles that draw on clients' past experiences and knowledge. 
Photo Credit: Abilene/IRC
Create a welcoming, safe, and bias-free space for everyone.
A welcoming space is a place where participants feel physically and psychologically safe. A welcoming space fosters a relationship of trust between you and your clients, increasing engagement and collaboration. 
Practice in Action: 
During one of your sessions, you hear a client make insensitive comments about someone's background, sexual orientation, or culture. These comments may come from stereotypes or a lack of exposure to others from different backgrounds. To help prevent this, you can set expectations of respect for everyone. You can say: This is a safe space, and everyone, regardless of age, gender, skin color, nationality, and ethnicity, is respected here. America is a diverse country, and people's differences should be respected. You can also have translated written materials or pictures that reiterate these same ideas in your office or classroom. 
Photo Credit: Hockstein/IRC