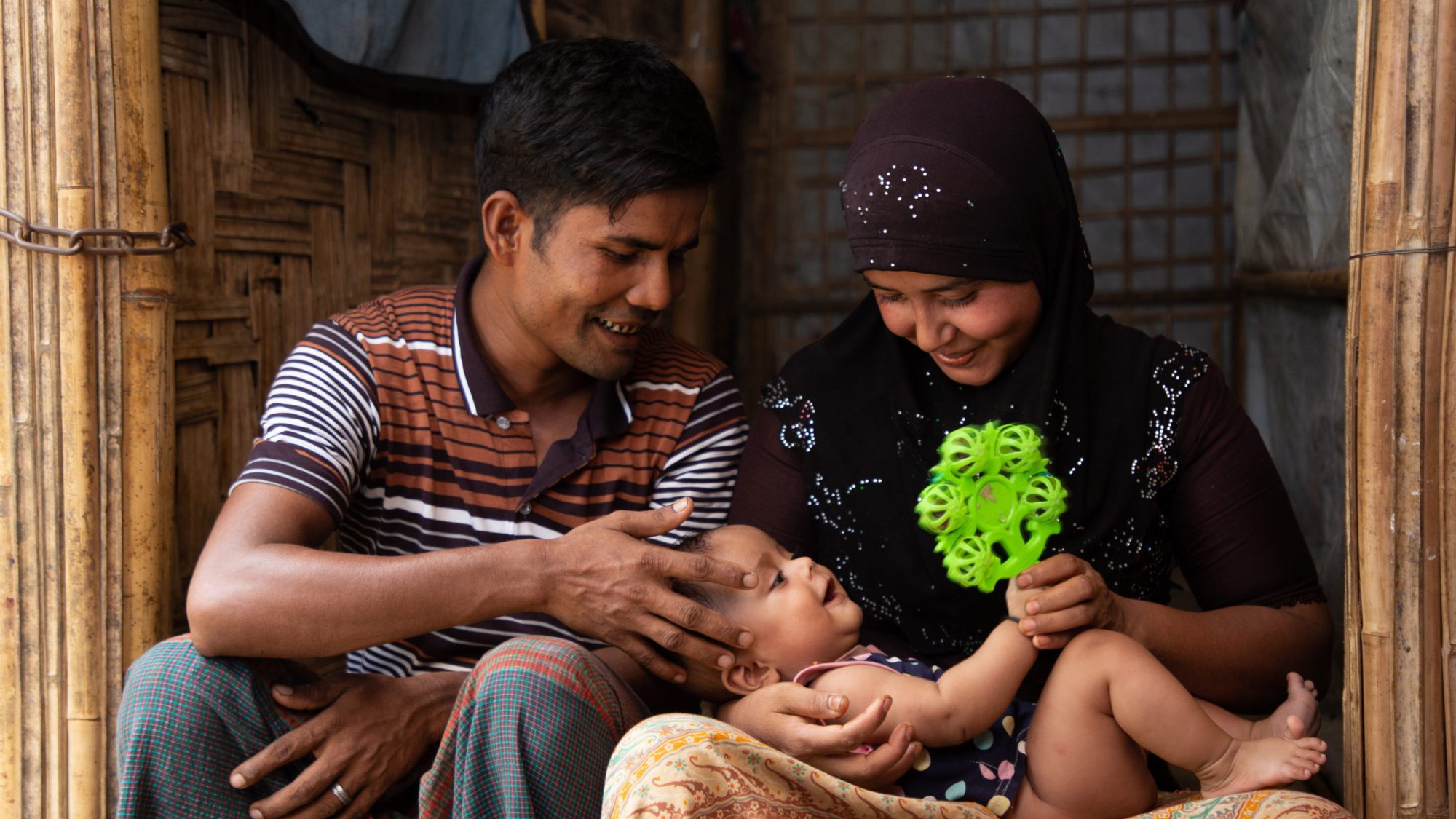 This backgrounder contains historical, political, and cultural information intended to cultivate a general understanding of Rohingya arriving in the U.S. through the United States Refugee Admissions Program (USRAP). The Cultural Orientation Resource Exchange (CORE) produced this backgrounder to aid U.S. Resettlement Agencies (RAs) and their local affiliates to provide culturally appropriate Cultural Orientation (CO) and other services to newly arrived Rohingya. The information provided is intended as guidance and does not represent the needs and challenges of all Rohingya. As such, resettlement staff are encouraged to adapt their services as appropriate. 
Overview of Crisis
Decades of discriminatory behavior have spawned the Rohingya refugee crisis that has been ongoing in varying stages since the 1970s. The United Nations and the United States have described the actions in Burma as ethnic cleansing and genocide, and crimes against humanity against Rohingya.
In 2016 and 2017, the violence across northern Rakhine State, Rohingya's native state within Burma, was "extreme, large-scale, and widespread," according to the U.S. Department of State. These events, perpetuated by the Burmese military in most cases, led to the displacement of more than 700,000 Rohingya.
August 2023 marks the sixth anniversary of these brutal attacks. With around 1 million Rohingya refugees in Bangladesh, the events and current situation represent what the UN Refugee Agency (UNHCR) defines as a protracted crisis.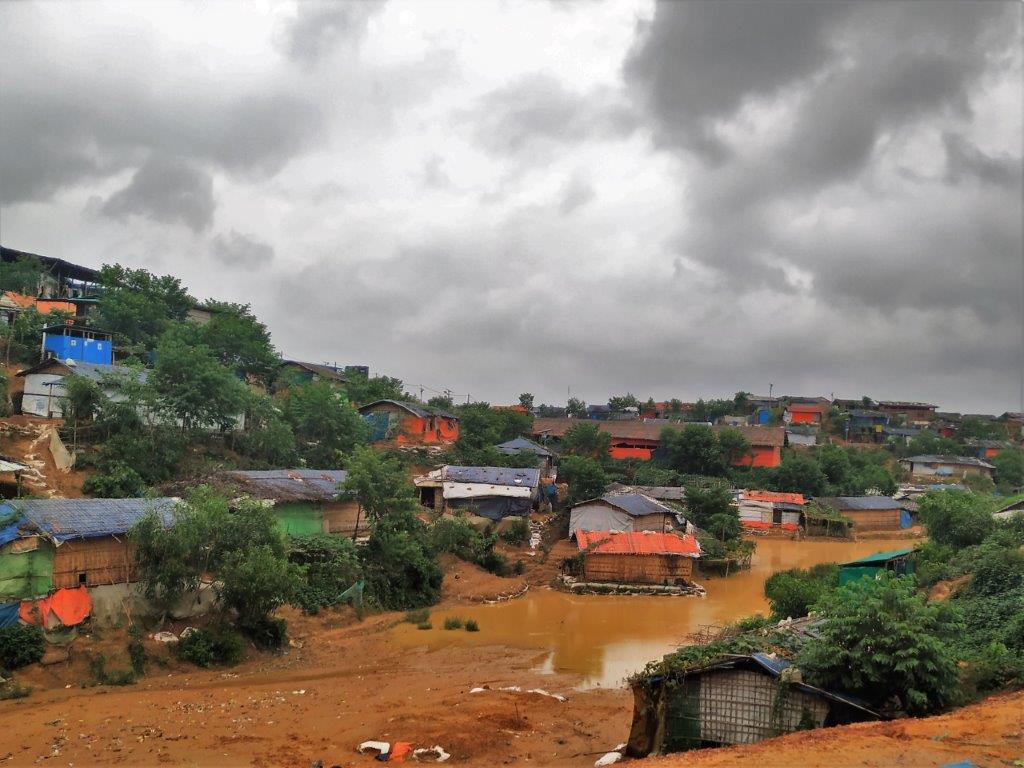 Language Considerations
Rohingya is primarily a spoken language, and illiteracy rates are high in this community. Decades of poverty and oppression meant that attaining education was historically difficult for most Rohingya. As a result, language barriers make it difficult for service providers to find qualified interpreters. Rohingya often face difficulties finding credible information in their language, making them susceptible to misinformation and exploitation.
In the context of language and diaspora, many Rohingya fled to other countries and started new lives in their first asylum countries. This creates a situation where parents might speak their original primary language while their children speak the language of the first asylum country. Then, if resettled to a high-income country, the family is introduced to yet another language. These factors compound what already were complicated language barriers and exacerbate a decline in the use of the Rohingya language. Identifying individual language strengths and needs is essential to ensure appropriate interpretation services while working with Rohingya refugees.
Social and Cultural Characteristics
Role of Family
Family roles in the Rohingya culture are patriarchal, with the eldest male children generally assuming household responsibilities. It can be common for mothers to stay home with their children while fathers work. In divorce and separation cases, women often face challenges, as establishing independence can be difficult for those with less work experience and language fluency.
As resettled Rohingya are often the breadwinners for their immediate and extended families, they tend to provide additional financial support for their families abroad.
Religion
Islam is important in Rohingya culture and dictates many cultural and social norms, formal contracts, ceremonies, marriage, and diet. Their religion can also be a source of struggle in that being Muslim in certain places can be a basis for discrimination. Rohingya have historically dealt with these forms of discrimination and developed defensive characteristics and resilience, but it has also manifested in trauma in many forms. Decades of oppression have negatively impacted Rohingya cultural growth, increasing the importance for the Rohingya people to recover their cultural heritage and livelihoods.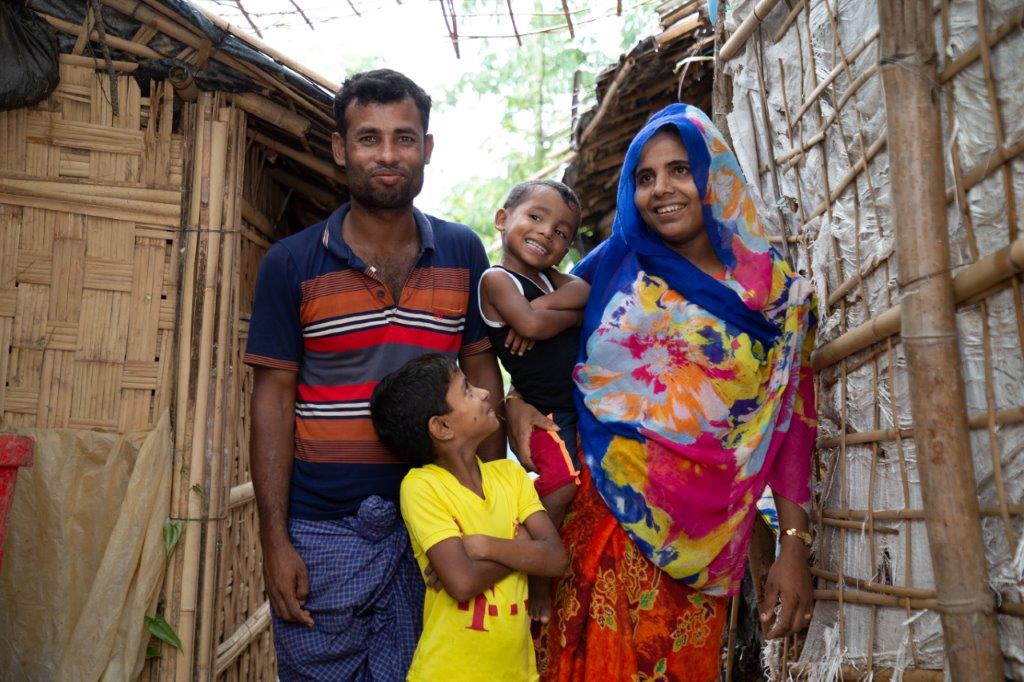 Delivery of Cultural Orientation
In this section, learn more about effectively delivering key Cultural Orientation messages when working with Rohingya refugees. Download the Full PDF version of the Rohingya Backgrounder for more detailed and contextualized information.
Rohingya families may have serious and persistent challenges accessing services due to language, education, and cultural barriers. Resettlement Agencies and other service organizations overseeing large incoming Rohingya communities may need to levy more resources, especially interpreters and cultural brokers, to provide equitable access and facilitate their transition.   
Tips: 
Ensure providers are culturally competent and trained on norms and potential risks of Rohingya clients experiencing exploitation. 

 

Meet families where they are, including visiting homes or meeting in familiar places where trusted interpreters are available.  

 

Adjust the service model to meet Rohingya-specific needs, including persistent barriers to language, technology, and literacy. For example, identify qualified interpretation services and consider the role of technology and literacy in accessing services.
While support service organizations take many forms, Muslim organizations play a pivotal role in supporting resettled Rohingya. Religious support structures are often the most effective institutions to reach and serve Rohingya clients after arrival, providing cultural links in a largely foreign place.  
Tips:     
Use partnerships with schools, healthcare, and religious organizations to increase access to services and opportunities with Rohingya clients as they work toward independently accessing services. 

 

Make identifying effective and professional interpreters and cultural brokers a priority. Be inclusive and provide equitable access for women to become interpreters or cultural brokers.

 

Understand cultural and religious customs. Begin dialogue early and often to ensure cultural competence among providers and community partners, including state workers, healthcare providers, and educators.

 

Create information in their language and use community spaces and platforms to share it more effectively. 

Create forums for discussion in venues that Rohingya clients are more familiar with, including mosques and other religious centers.

 
While Cultural Orientation covers major U.S. laws and customs, more time is often needed to ensure that individuals have a comprehensive understanding. Additionally, existing knowledge and prior experiences may contradict U.S. laws and norms.  
Tips: 
Invite open dialogue between the Rohingya community and local police and legal workers to help this new population learn U.S. laws. Invite these professionals to appropriate Cultural Orientation sessions to strengthen their understanding of their role in the community.

 

Explain the legal expectations surrounding marriage, including the legal age to marry based on location.

 

Prepare to answer questions on topics such as family reunification and marriage. If possible, organize local immigration legal resources to support Rohingya clients looking into these topics.

 

Advocate, as needed, that community service providers, like law enforcement, have access to quality interpreters. Equitable services cannot be provided without quality interpretation.

 
Adjusting to the U.S. can be quite complicated for Rohingya clients. Like other newcomers, they may experience a range of feelings, including relief and happiness, alongside stressors in their new lives.   
Tips:  
Be proactive in building meaningful relationships with Rohingya clients. These connections are truly appreciated by families that struggle with accomplishing daily tasks and have many questions.

 

Learn about the Rohingya culture to understand the differences in cultural norms. For example, it is not generally acceptable to shake hands with women, stare, and wear shoes inside the home. 

 

Serve halal food if you provide food at a session or event. If halal food is not available, serving vegetarian dishes is acceptable.  Also, ensure any food donations are culturally appropriate.  

 

Consider providing access to community or personal gardens as well as to livestock from farms, as Rohingya have a very close relationship with the food they eat. If possible, invite local community partners who run farms or community gardens to Cultural Orientation programming.

 
Limited access to healthcare combined with previous trauma negatively affects the mental and physical health of the Rohingya community. Service organizations should be mindful that misconceptions, misinformation, pseudo-science, and generally inadequate understanding are often prevalent, so extensive planning from healthcare professionals may be required to facilitate equitable access and care. 
Tips: 
Ensure understanding through effective communication with Rohingya clients. Don't just accept a nod as complete understanding; verify knowledge of essential information. 

 

Ensure information geared towards the Rohingya community is forward and concise.  Much is lost in translation, so use simple language whenever possible.

 

Follow up and keep following up. This will help impart the importance of timeliness and communication etiquette, such as calling to cancel an appointment.  

 

Consider that Rohingya clients may prefer to see healthcare professionals of the same sex, particularly women. While this should not be the only factor in choosing a provider, it is important to take into consideration.

 
Rohingya clients will likely value living near family and friends and prioritize access to religious centers, social services, schools, and hospitals.  Rohingya migration patterns suggest that Rohingya may choose to migrate to areas with more affordable housing. Still, the availability of social services, jobs, and religious community support also factor heavily into decision-making. 
Tips:   
Make sure housing rules and regulations are understood, including standards of cleaning, maintenance, pest prevention, landlords, leases, property ownership, and respecting neighbors and property. 

 

Relay important safety information, such as basement care, pests and insects, children's safety, lead safety, and appropriate food preparation and storage.

 
Rohingya clients are often limited to positions that don't require much English or prior education.  Compared to other incoming groups, Rohingya clients may have fewer technical professionals. Rohingya are industrious, opportunistic and have developed community-centric self-sufficiency, but entrepreneurship is somewhat slow to grow due to education gaps and limited previous professional experience.   
Tips:   
Ensure employers understand the language and cultural barriers in the hiring process in Rohingya and Myanmar communities. Many Rohingya clients will need help filling out applications and other onboarding requirements.  

 

Ensure understanding of the importance of timeliness. Assist Rohingya clients in mapping out how much time to allot for commuting to and from work.

 

Consider other workplace preferences, including scheduling and overall environment. For example, in Islam, Friday is a day of prayer. As such, Rohingya clients may appreciate having that day off. Additionally, be aware that jobs in cold environments or that are physically demanding may be less desirable.

 
Education is important to resettled Rohingya, as they have been historically denied access. Parents often lack the language and previous education to participate fully in their children's learning.  Educational attainment for adults can be slow, and the likelihood of continuing education for adults may be limited due to time, logistics, resource availability, and previous education gaps. 
Tips:  
Avoid using children as interpreters during discussions with parents. Request a professional interpreter, especially when covering complex or sensitive topics.

 

Develop or direct newcomers to ESL programs specifically for pre-literate learners.  

 

Engage community partners or guest speakers, including teachers, as part of Cultural Orientation. 

 

Facilitate connections with relevant community or faith-based education programs that can assist in providing services specifically for pre-literate populations.
Digital literacy in the resettled Rohingya community is often split into two different groups.  The first group is parents, made up of older adults who have had limited access to any technology for most of their lives and resettled to the U.S. as adults. The second group includes the children of this generation who grow up in the U.S. with much greater access. This divide in digital literacy often means that children support parents in accessing digital platforms and devices. 
Tips: 
Model the use of technology with Rohingya clients to ensure they can access and use the devices and programs independently. 

 

Identify and assist Rohingya clients with accessing programs that offer free or discounted technology and services such as broadband internet, PCs, Chromebooks, and headsets. 

 

Use platforms that newcomers are comfortable with when communicating, including messaging applications that can send voice records. These applications are helpful for Rohingya clients with little to no literacy.

 
The lack of English language literacy makes public transportation difficult for Rohingya newcomers, specifically older adults, to navigate. Providers should be prepared to spend more time working with Rohingya clients to learn public transportation and be aware of differences in comfort between male and female adults.
Tips:   
Review information and answer questions about obtaining a driver's license, including requirements and the importance of learning driving laws. 

 

Escort newcomers on public transportation for multiple rides until they feel comfortable riding independently.  Wherever possible, meet them at their home to show them exactly what their commute will look like.

 

Use creative solutions to address logistical issues, like community rideshare arrangements and meeting at places that Rohingya clients are familiar with and comfortable.
Additional Resources
The following are additional resources that may assist resettlement staff in delivering Cultural Orientation.

Education
Health