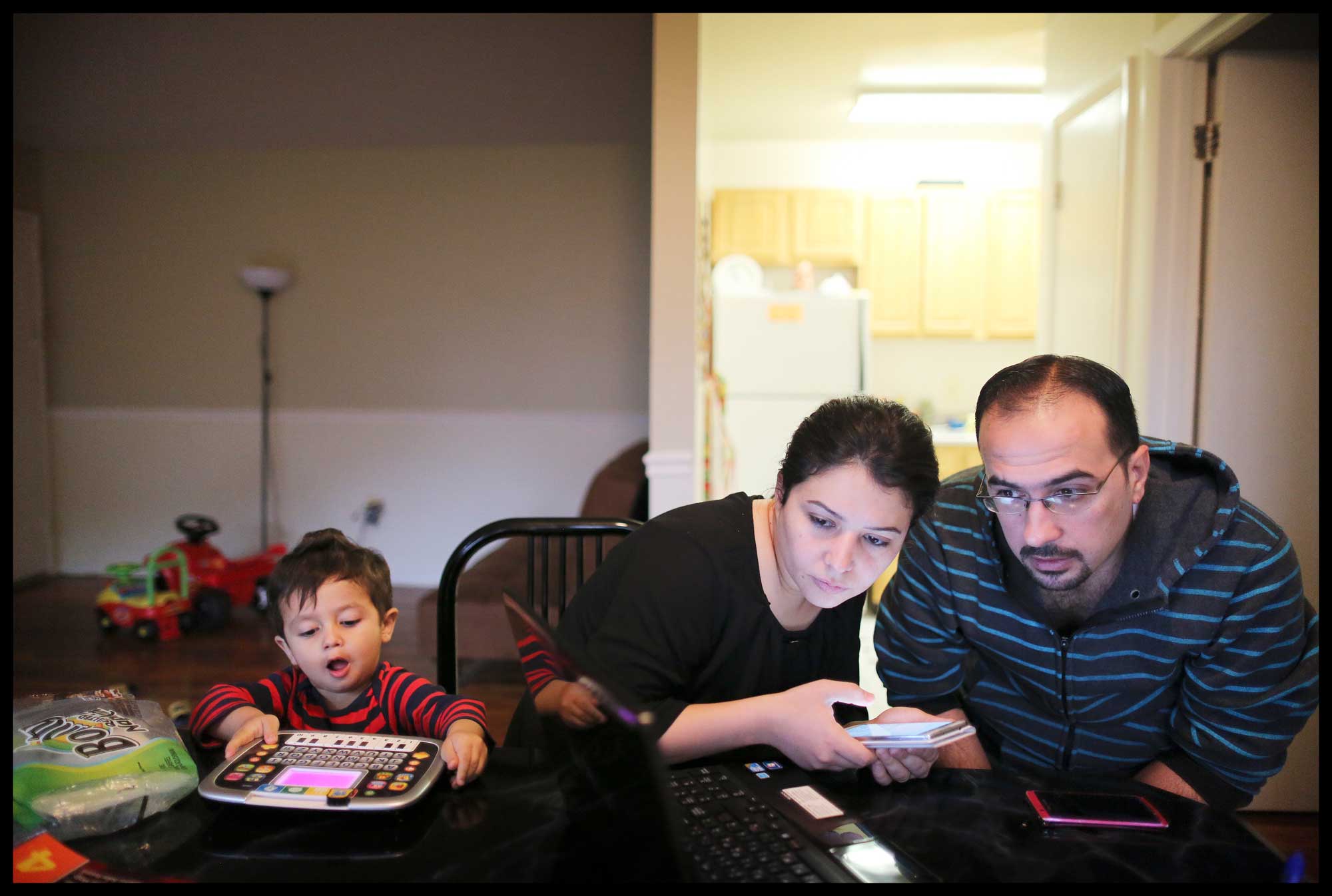 Cultural Orientation (CO) is usually an in-person learning experience. However, there are occasions where in-person delivery is not possible due to distance, health, or other constricting circumstances. Additionally, the COVID-19 pandemic has necessitated an unprecedented move to remote delivery for the safety of participants and service providers.

Remote Cultural Orientation is administered either by telephone, virtually, or through a combination of these two methods. While CORE has existing resources on How to Deliver Remote Cultural Orientation, the following promising practice provides additional in-depth guidance and tips.
What to Consider Before You Begin
Who is Involved?
To implement remote Cultural Orientation, you will start by engaging organizational leadership and, if appropriate, your designated Cultural Orientation Coordinator or Cultural Orientation Focal Point. In addition to leadership, information technology staff and interpreters also play vital roles in facilitating remote Cultural Orientation. For information on working with interpreters, complete CORE's online course on the topic. For guidance on using volunteers in Cultural Orientation, access CORE's Promising Practice: Using Volunteers for Cultural Orientation.  
Materials and Resources Needed
The precise materials and resources needed for remote Cultural Orientation will vary based on your decision to use telephonic or virtual Cultural Orientation, or a combination of these two methods. Decisions on design and delivery should account for digital access and the abilities of you, other involved staff or volunteers, and the participants. For details on how to make these decisions, review CORE's How to Deliver Remote Cultural Orientation. Those delivering telephonic Cultural Orientation can use CORE's Telephonic Cultural Orientation Guidance and Curriculum. For virtual Cultural Orientation, you can adapt many of the resources and materials used for in-person or telephonic Cultural Orientation. This includes using refugee-facing resources from the Settle In website and the Settle In app, in addition to the Welcome Guide, and, as appropriate, activities and images from the Making Your Way Curriculum.  
Timing
The time involved in designing and implementing remote Cultural Orientation programs will vary. Factors that will influence time include your experience as a Cultural Orientation provider using technology and applying adult learning principles, the method selected to deliver remote Cultural Orientation (telephonic vs. virtual), training required for interpreters, and the needs and abilities of the participants. During COVID-19, some Cultural Orientation providers have mobilized quickly to deliver remote Cultural Orientation by telephone only, while others have used an iterative process to deliver remote Cultural Orientation using both telephonic and virtual methods.  
Application
Goal of Promising Practice
When delivering remote Cultural Orientation, you will be able to: 
Provide

 

vital

Cultural Orientation

messages 

to 

participants

in cases where in-person

Cultural Orientation

is not possible

 

Create interactive 

remote

Cultural Orientation

that draws on 

adult learning principles

, 

student-centered learning

, and 

management of cognitive load

 

Enhance participant 

learning and engagement by integrating digital technology for the development of digital skills relevant to the refugee resettlement process

 
IMAGE CAROUSEL
Assess need
Slide Content
Recommendations to Troubleshoot Remote Cultural Orientation
Use web-based digital platforms and their features with careful consideration for participants' abilities to promote confidence; the technology should not distract from learning
Practice and develop confidence in the digital devices (smartphones, tablets, computer) and digital platforms (Bluejeans, Google Hangouts, WhatsApp, WebEx, Zoom) that you will be using for

Cultural Orientation

, including all the available features
Conduct a needs assessment with the participants before

Cultural Orientation

to determine scheduling, digital abilities, and topics of interest
Spend time preparing interpreters on expectations, content, and how to navigate technology during the session
Hold a pre-

Cultural Orientation

orientation session to practice using selected technology with participants and provide any additional relevant materials and resources to participants before the session
Take steps to create a safe space that promotes engagement by asking how participants prefer to learn, what they enjoy doing in a class, and discussing the importance of

Cultural Orientation

Use a variety of methods to encourage engagement, including asking a combination of open- and close-ended questions, conducting short energizers, and using different types of multimedia
IMAGE CAROUSEL
Pre-Departure Cultural Orientation Models
Slide Content
Resources and Tools to Keep Remote Cultural Orientation Engaging
The following are some additional resources to help inspire engaging Cultural Orientation sessions. As a general rule, you should design any remote session to adhere to a rule that prompts engagement from participants every five minutes.