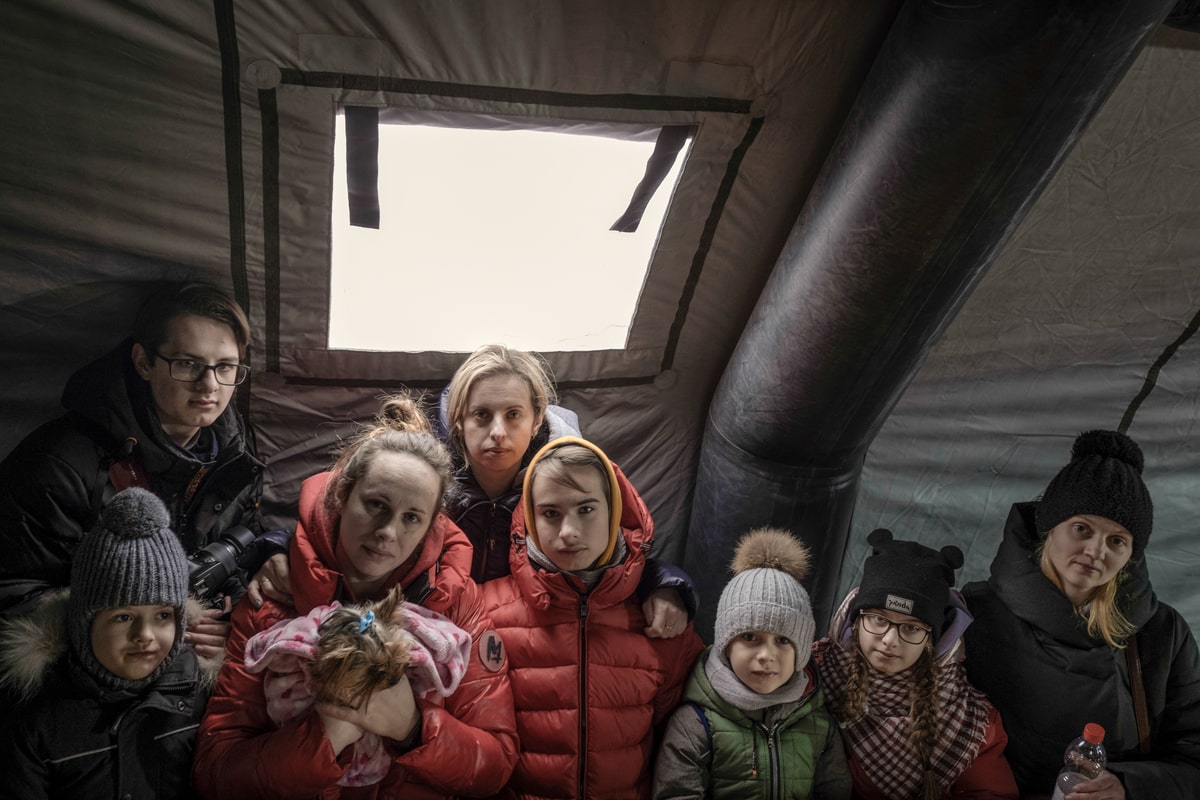 Ukrainian Backgrounder
This backgrounder contains historical, political, and cultural information intended to cultivate a general understanding of Ukrainians who are arriving in the U.S. CORE produced this backgrounder to aid U.S. Resettlement Agencies (RAs) and their local affiliates and partners to provide culturally appropriate Cultural Orientation (CO) and other services to newly arrived Ukrainians. The information provided is intended as guidance and does not represent the needs and challenges of all Ukrainians. As such, service providers are encouraged to adapt their services as appropriate.
Note: A full PDF version of the Ukrainian backgrounder is coming soon.
This page was last updated August 30th, 2022.
Current Situation
In February 2022, Russia launched a military invasion in Ukraine. Russia attempted to justify the invasion through false claims that Ukraine was always a part of Russia, and that pro-Russian Ukrainians were under threat. However, the current conflict is the result of Russia's geopolitical ambitions and tensions among the complex identities competing against each other in the region.
The majority of Ukrainian refugees initially fled to countries in the immediate vicinity. However, border policies applicable to Ukrainian nationals have allowed refugees to travel. Now, some Ukrainian refugees are seeking resettlement in a third country, while others have decided to stay close to home, waiting to return to Ukraine.
As Ukrainian refugees seek safety, there have been widespread reports of human trafficking and exploitation, including sex and labor trafficking. To address these risks, international and local organizations have implemented information campaigns and safeguarding measures to protect the human rights of displaced persons from Ukraine.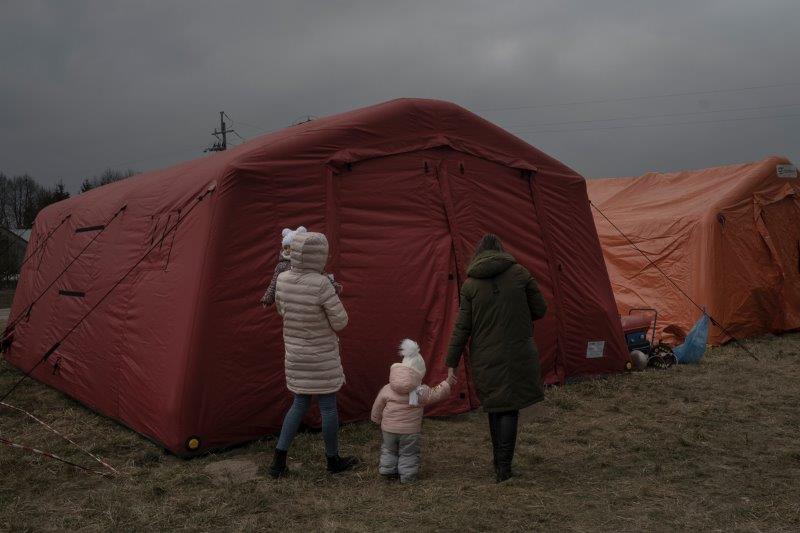 Pathways to Resettlement
Uniting for Ukraine provides a pathway for Ukrainian citizens and their immediate family members who are outside the United States to come to the United States and stay temporarily for a two-year period of parole. Ukrainians participating in Uniting for Ukraine must have a supporter in the United States who agrees to provide them with financial support for the duration of their stay in the United States.
The Lautenberg Program is a family reunification program that allows certain individuals legally residing in the United States to bring their family members to the U.S. through the U.S. Refugee Admissions Program. The U.S. Refugee Admissions Program is managed by the Bureau of Population, Refugees, and Migration (PRM). To be referred to the United States for resettlement, a refugee must be outside their country and is unable or unwilling to return because of a well-founded fear of persecution. The Lautenberg Amendment was first enacted in 1990 to facilitate the resettlement of Jews from the former Soviet Union. Today, the Lautenberg Program also includes other persecuted religious minorities including Evangelical Christians, Jehovah's Witnesses, Ukrainian Greek Catholics, and members of the Ukrainian Autocephalous Orthodox Church. To access this program, you must apply through a local resettlement agency.
Language and Identity Considerations
Ukraine is a bilingual country where both Ukrainian and Russian (Slavic languages that use a version of the Cyrillic alphabet) are commonly spoken and widely understood. Ukrainian is the official language, considered the first language by 67% of the population, while 30% of Ukrainians speak Russian as a first language. The use of Ukrainian is most prevalent in Western and Central Ukraine, while Russian is dominant in Eastern and Southern Ukraine. Other languages spoken in Ukraine include Romanian, Polish, and Hungarian.
After Ukraine became an independent country in August 1991, the country strived to make Ukrainian the national language. In 2019, the State Language Law established Ukrainian as the country's primary language in businesses, schools, and media. For many, the Ukrainian language symbolizes Ukraine's national identity and cultural heritage.
Russia's military invasion has triggered further politicization of the language. Thus, it is recommended that resettlement agencies consider available and appropriate interpretation while working with Ukrainian refugees coming from different regions.