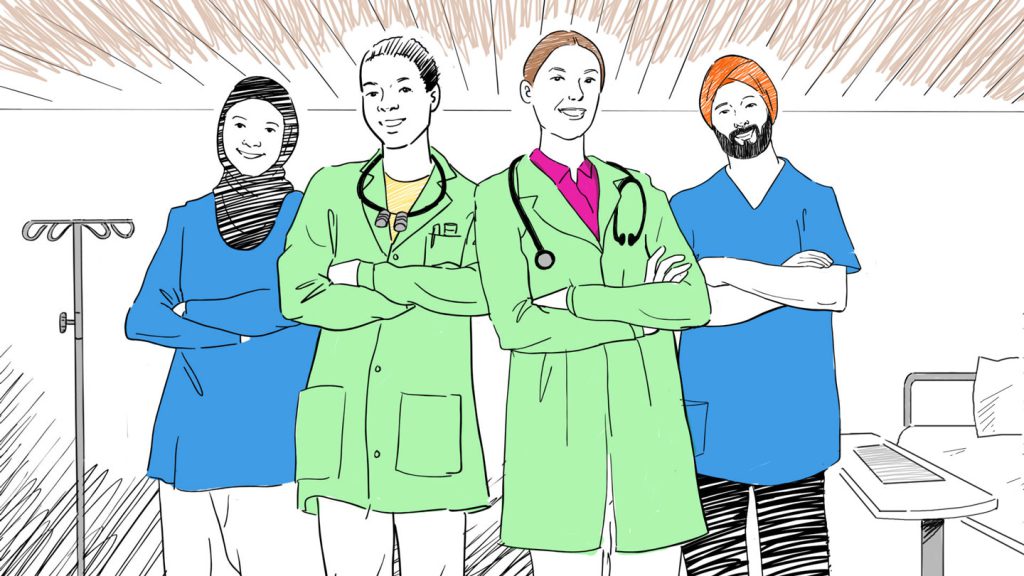 Health is one of the most popular topics accessed by providers and newcomers, as revealed through recent stakeholder surveys conducted by the Cultural Orientation Resource Exchange (CORE). Critical to responding to this need has been the partnership between CORE and the National Resource Center for Refugees, Immigrants, and Migrants (NRC-RIM). Since 2021, CORE and NRC-RIM have worked together to mitigate and prevent the spread of COVID-19. In 2023, this collaboration will expand to include further health promotion for Afghans and Ukrainians.
CORE and NRC-RIM first teamed up in June 2021 to deliver the Webinar: COVID-19 Vaccine Messaging for Cultural Orientation. Reaching 173 service providers, both overseas and domestic, this interactive session included guidance on how to answer questions during Cultural Orientation on COVID-19 and manage misinformation.
Next, in 2022, CORE and NRC-RIM piloted the integration of NRC-RIM content across CORE's Settle In platforms. Settle In is a trusted multi-platform digital information source for newcomers resettling to the United States. CORE and NRC-RIM's work included continuing to house COVID-19 materials on the Settle In website, sharing 48 COVID-19-related posts on Settle In Facebook, responding to Afghan newcomer questions through two-way moderation, and hosting informational Facebook live events. 
Looking forward, CORE and NRC-RIM will build on the best practices of providing high-quality, timely, and culturally relevant resources and training. In addition to COVID-19 messaging and resources, Settle In will also feature content and additional live events on a wide range of other health topics, including navigating healthcare in the United States and vaccination education.
To stay up-to-date on these new resources as they become available, subscribe to CORE and NRC-RIM newsletters.