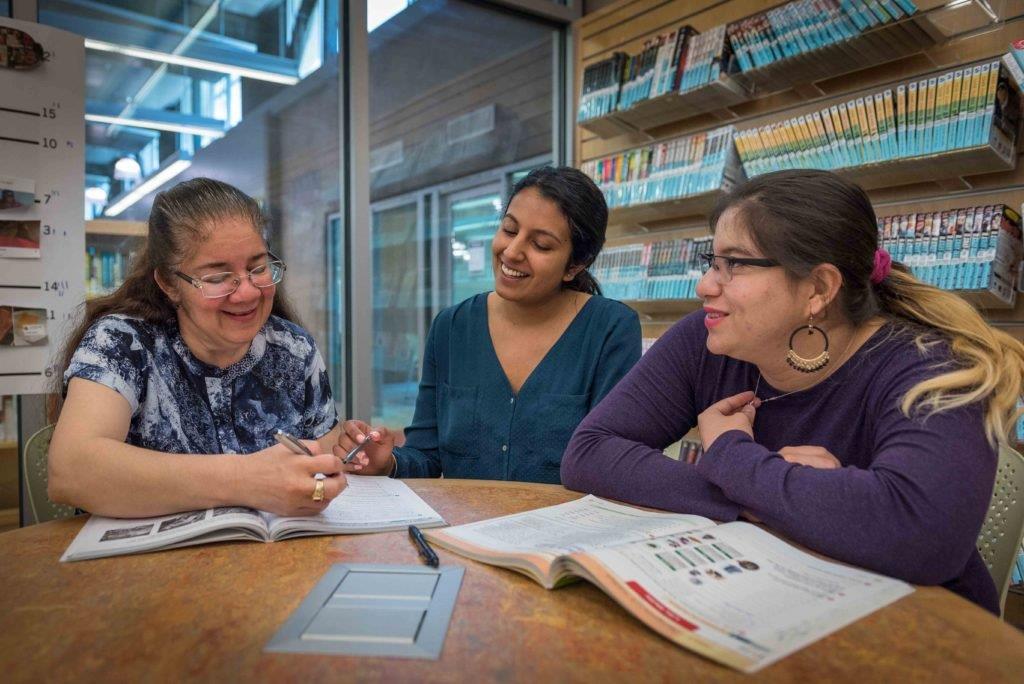 Provider Onboarding
As a new Cultural Orientation provider or supervisor, you can use this page to assist you and your organization to successfully implement effective Cultural Orientation. Below you will find basic information about Cultural Orientation, the key concepts for effective Cultural Orientation, along with onboarding plans and guidance for observing sessions. The term "Cultural Orientation provider" is inclusive of any staff tasked with providing Cultural Orientation, which may vary by organization.
If you are looking for guidance on creating a Whole-Office approach to complement the delivery of Cultural Orientation sessions, access our toolkit page. In addition to these resources, if you are new to refugee resettlement, please see this resource collection for resources on understanding refugee populations, case management, inclusion, and more.
Featured Resource
Online Courses & Webinars
Learn More
Featured Resource
Online Courses & Webinars
CORE offers several interactive, self-paced courses that are designed for resettlement and volunteers that implement and deliver Cultural Orientation. Learners may take courses at any time and in any order. Courses are free and can be accessed at any time. 
Cultural Orientation Basics
Discover key concepts that contribute to the delivery of effective Cultural Orientation. To discover more in-depth information, register for and complete CORE's online courses.
Our brains are not capable of absorbing massive amounts of information at one time. When more information is presented than can be processed, cognitive overload occurs and nothing more will be retained.
As Cultural Orientation providers, this is important to remember because you have a large amount of important information to convey to learners. However, given the length and complexity of the refugee resettlement journey, learners can be overwhelmed at times. They also have many different goals and concerns competing for their attention.
Learn More: Complete the Cognitive Load and How to Manage It course or review the Cognitive Load and Memory Poster.
There are six adult learning principles that are critical to take into account when delivering Cultural Orientation:
Adults are internally motivated and self-directed.
Adults bring life experiences and knowledge to learning.
Adults are goal-oriented
Adults are relevancy-oriented
Adults are practical
Adult learners like to be respected
Applying these principles will facilitate Cultural Orientation that engages participants and contributes to their retention of key messages.
Learn More: Complete the Adult Learning Principles in Cultural Orientation course or review the Six Principles of Adult Learning Poster.
Classrooms have traditionally been teacher-centered, giving the teacher an active role while students take a more passive and receptive role. In contrast, student-centered learning shifts the focus of instruction from the teacher to the student, giving learners more responsibility for their own learning.
When applying student-centered learning techniques, Cultural Orientation providers should not consider themselves the definitive authority on all Cultural Orientation content, but rather a facilitator that encourages learners to take an active role in their own learning.
Learn More: Complete the Student-Centered Learning vs. Teacher-Centered Learning course or review the Student-Centered Learning Poster.
Learners feel more invested in learning Cultural Orientation content in a positive learning environment. There are four interconnected principles that contribute to creating a positive learning environment:
Establish clear expectations for the Cultural Orientation session
Promote participation
Empower learners
Establish trust
These principles support each other. For example, setting clear expectations can empower learners to participate more, as well as increase your learners' trust in you as a competent Cultural Orientation professional.
Learn More: Complete the Creating a Positive Learning Environment course or review the Creating a Positive Learning Environment Poster.
A strengths-based approach refers to any policies, practice methods, and strategies that identify, and draw upon the strengths and capacities of individuals and communities. This is in contrast to the more typical approach of "deficit thinking." Deficit thinking centers on shortcomings and failures, instead of strengths and capabilities. You should not only try to take a strengths-based approach to your learners and their culture, but also to yourself as a Cultural Orientation Provider, and to the broader community beyond your organization.
Learn More: Complete the Taking a Strengths-Based Approach course or review the Strengths-Based Approach Poster.
Onboarding Tips for New Cultural Orientation Providers
New to delivering Cultural Orientation? This toolkit is designed to prepare you with the knowledge and skills to deliver interactive and engaging Cultural Orientation.
IMAGE CAROUSEL
Pace yourself
Slide Content
Onboarding Tips for Supervisors
As a supervisor, it is important to understand the needs and skills of staff to provide effective, useful, and adaptive Cultural Orientation. These tips may help you onboard a new Cultural Orientation provider.
IMAGE CAROUSEL
Assess need
Slide Content
More Onboarding Resources
Observing Cultural Orientation Guidance and Rubric
Cultural Orientation Provider Onboarding Plan
Blank Onboarding Template