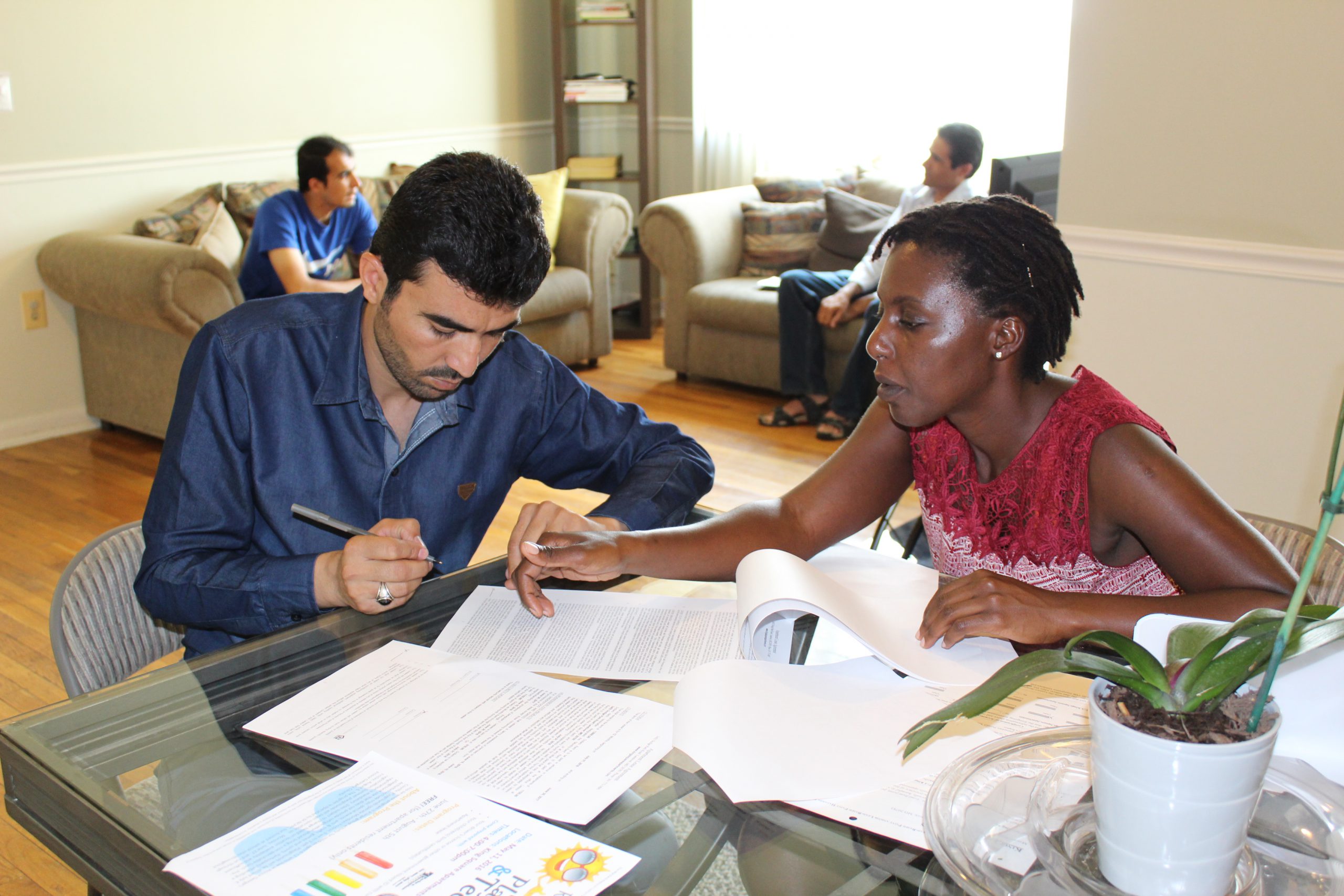 Afghan Backgrounder
This backgrounder contains historical, political, and cultural information intended to cultivate a general understanding of Afghans who are arriving to the U.S. The ongoing crisis in Afghanistan is complex and spans decades. CORE produced this backgrounder to aid U.S. Resettlement Agencies (RAs) and their local affiliates to provide culturally appropriate Cultural Orientation (CO) and other services to newly arrived Afghans. The information provided is intended as guidance and does not represent the needs and challenges of all Afghans. As such, resettlement staff are encouraged to adapt their services as appropriate.
This page was last updated October 26th, 2021.
Current Situation—The Return of the Taliban
Afghanistan is now experiencing a humanitarian crisis. The Taliban have reintroduced strict controls on personal freedoms and are curtailing, if not reversing, the country's 20 years of work towards progress and development. In particular, the Taliban are targeting basic human rights (e.g., the right to education and the rights of women, girls, and minorities) and are sending the country towards an economic collapse. Their campaign has sparked a mass exodus which prompted the U.S. and other international governments to carry out a rapid evacuation process. This turbulent and traumatic process upended lives, causing high levels of immediate or long-term mental health conditions. Considering the context and conditions from which Afghans are fleeing will help service providers better assist these new arrivals.
Pathways to Resettlement
Evacuated Afghans who are not SIV holders or do not qualify for the SIV program may be granted humanitarian parole in the US under Operation Allies Welcome, an interagency effort led by the Department of Homeland Security.
The parole status is for a period of two years. Under the Afghan Parolee Assistance program and the recent stopgap funding bill signed into law by President Biden, new arrivals temporarily have access to services from resettlement agencies and qualify for other federal benefits. Parole does not provide a path to legal immigration status. As such, those paroled will need to work with an immigration lawyer or accredited representative with expertise in humanitarian immigration issues to explore options for pursuing permanent immigration status, such as asylum and special immigrant visas, as well as family-based immigration laws.
While Afghans who arrived in the U.S. as part of Operations Allies Refuge have reached a safe haven from the Taliban, their sudden and chaotic departure was dangerous and traumatic. Many left behind everything including family, friends, and livelihoods.
The Special Immigrant Visa (SIV) program was created to protect interpreters and other Afghans who worked closely with American forces from retaliation by the Taliban. SIV holders arrive in the U.S. as legal permanent residents eligible to work and access resettlement services. During the drawdown of U.S. troops in the summer of 2021, more than 100,000 SIV holders, applicants, and other Afghans were airlifted to safety, some arriving in the U.S. where they were temporarily accommodated at military installations around the country. Many more were accommodated at overseas U.S. bases awaiting further processing and resettlement. Additionally, many Afghans have fled to Pakistan, Uzbekistan, and other countries of asylum causing UNHCR to call on all countries to recognize their right to seek asylum and respect principles of non-refoulement. More often than not, Afghans outside their country face dire circumstances like harsh weather, food shortages, unsanitary living conditions, and hostility from the host communities in these first-asylum countries.
History
IMAGE CAROUSEL
Slide Content
Situated at the strategic crossroads between European, Central Asian and East Asian civilizations, modern Afghanistan emerged from a long history of shifting regional powers and warring regimes.
In the 20th century, Afghanistan's internal affairs were aggravated by the intervention of two imperialist powers – the British Empire and Czarist Russia. Through strategic planning, the nation regained independence from the United Kingdom in 1919 and experienced a short-lived period of stability, peace, and security.
Photo Credit: Afghanistan, Map No. 3958 Rev. 7, June 2011, UNITED NATIONS
In 1978, the nation was relaunched into an era of turmoil and civil war as a result of the Soviet Union's invasion. The Soviet troops left Afghanistan ten years later, in 1989, under persistent pressure from the international community and anti-Communist freedom fighters (the Mujahideen). The Soviet-backed government then collapsed in 1992, thus creating a power vacuum that led the country to a civil war (1992-1996).
Instability and infighting provided the opportunity for the Taliban extremist group to claim control over the country in 1996. The Taliban imposed a rigid variation of Islam on the country which included repressive social structures on Afghans. The Taliban also harbored Osama bin Laden, credited with leading the terrorist organization, Al Qaeda, and organizing the September 11, 2001 attacks on New York and Washington D.C.
In response, the U.S., with its European allies, provided combat support to forces led by Hamid Karzai who established a provisional government. Since then, Afghanistan has made serious progress in building a stronger country. However, these efforts were abruptly brought to an end by the Taliban in 2021 during the withdrawal of U.S. and allied forces.
Afghanistan is a diverse country. There are more than 19 different ethnic groups that bring with them a long history and a rich culture. Ethnic affiliation is the most significant organizing principle in parts of rural Afghan society. This includes their tribal governmental system.

As the ethnic majority, the Pashtuns constitute an estimated 38% of the population. The language of the Pashtuns is Pashto, but like most Persian words, it has many spelling variations in English. Traditionally, the Pashtuns were small farmers and semi-nomads that moved flocks of sheep, goats, and camels from pasture to pasture.

The Tajiks constitute 25% of the Afghan population. The Tajiks are an influential ethnic group that speak Dari, one of Afghanistan's official languages. Dari has always been the prestige language in Afghanistan due to the vast cultural and literary tradition of the language. In Afghanistan, all education above primary school is conducted in Dari. As such, all educated Afghans are fluent in Dari, regardless of their ethnic group.

A second Dari-speaking group, the Hazaras, are Mongolian descendants that were traditional nomads. The Hazaras constitute approximately 19% of the population. Some other minority ethnic groups include the Uzbek, Turkmen, Aimaq and Beluchi.
Interethnic Tensions
IMAGE CAROUSEL
Slide Content
Additional Resources
The following are additional resources that may assist resettlement staff in delivering Cultural Orientation. Coming soon: CORE will update this page with more guidance and tips on specific Cultural Orientation topics.