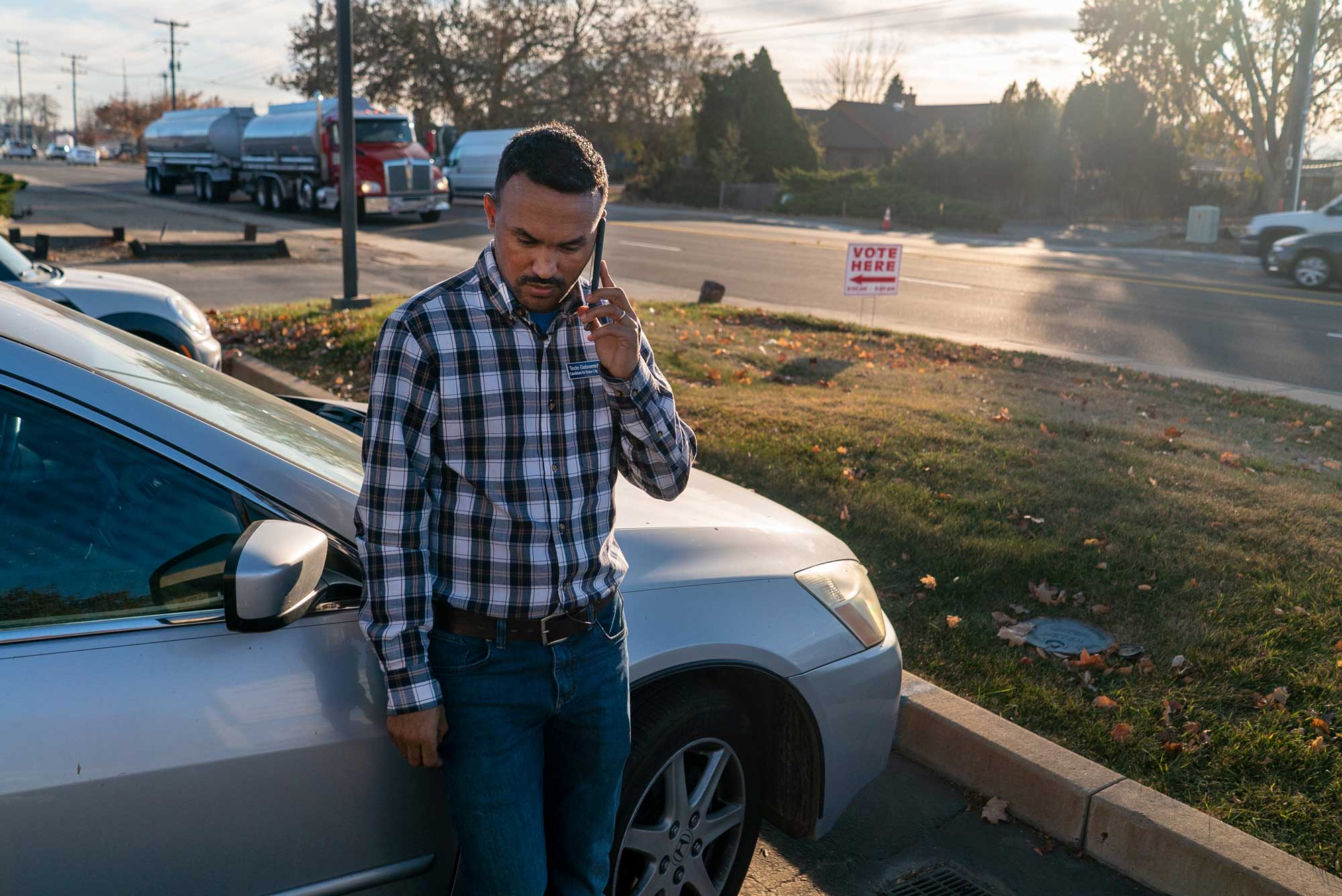 The Cultural Orientation Resource Exchange (CORE) has developed guidance and curriculum for conducting telephonic refugee resettlement Cultural Orientation as a form of remote Cultural Orientation, when in-person is not possible. For telephonic Cultural Orientation, as with any form of Cultural Orientation, the topics covered should be consistent and align with the Cultural Orientation Objectives and Indicators.
The telephonic Cultural Orientation curriculum was developed by utilizing CORE resources, along with the experiences and documentation of telephonic Cultural Orientation from RSC Asia, RSC Eurasia, and RSC MENA.
Featured Resource
Deliver Remote Cultural Orientation
Go to Page
Featured Resource
Deliver Remote Cultural Orientation
Ideally, Cultural Orientation is meant to be delivered in-person and in a group setting. However, this may not always be possible. Various factors, such as a location of a refugee prior to their departure or safety and security considerations for both the Cultural Orientation provider and refugee may necessitate remote Cultural Orientation. In order to ensure refugees still receive critical Cultural Orientation messages in these instances, CORE recommends the following remote delivery approaches and tips.
Structure and Delivery of Telephonic Cultural Orientation
The following are general considerations about the structure and delivery of telephonic Cultural Orientation:
Provide one-on-one or to multiple adults within the same household.
Deliver in one session or across multiple sessions with interpretation provided as needed. If possible and to reduce cognitive overload, keep sessions short and spread out over time.
As appropriate and in alignment with case needs, adjust the order and duration of sessions.
When possible, pair with additional communications in the refugees' primary languages both before and after the session, such as email, text message, or in-person visits.
As appropriate and possible, include use of Settle In website and Settle In app.
IMAGE CAROUSEL
Before Delivery of Telephonic Cultural Orientation
Slide Content
List of Cultural Orientation Topics