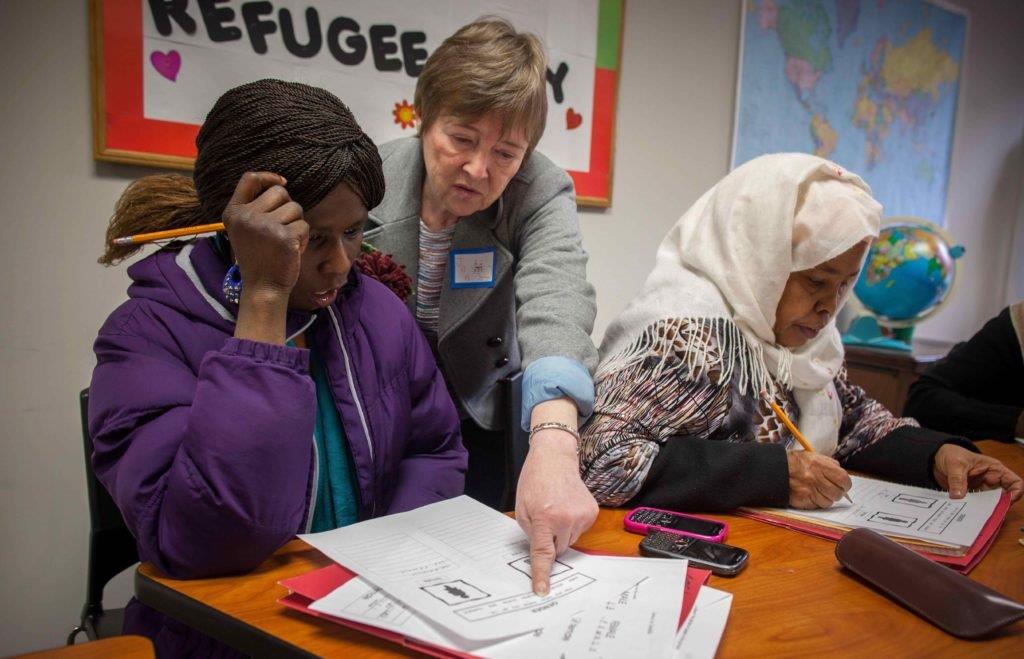 Teach
Not sure where to start? This wizard will guide you to important Cultural Orientation resources based on your role in refugee resettlement.
New Cultural Orientation Trainer/Volunteer
Experienced Cultural Orientation Trainer
Supervisor
Caseworker
Transform your Cultural Orientation delivery and deepen your knowledge of refugee needs:

• Download curricula, ready-to-use lesson plans, and assessment tools
• Learn how to integrate CORE's digital assets for refugees
• Deepen your knowledge of refugee populations
Resources

Curriculum and Lesson Plans
Go to page

About Refugee Populations
Go to page Assessments
Go to page
Refugee Communications Tools
CORE's refugee communications digital platforms (website, mobile app, SMS) offer resources in multiple media formats (fact sheets, podcasts, videos) and in multiple languages. These platforms and resources prioritize visual simplicity and design clarity, low-literacy and low digital literacy needs, and cultural and linguistic adaptability.

Learn how to increase and enhance communications touchpoints with refugees to reiterate key Cultural Orientation messages by visiting the Working with Refugees page.