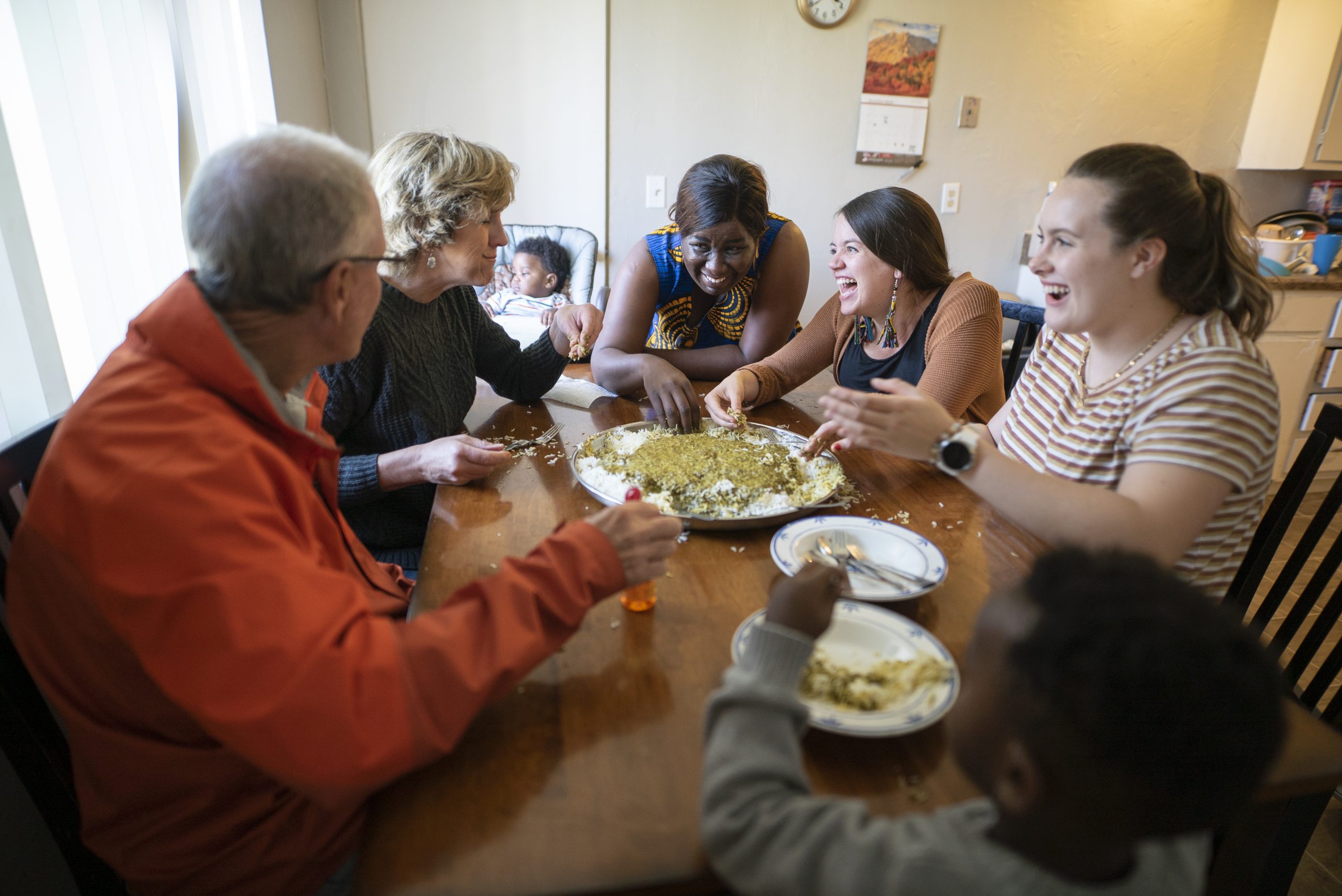 Resources for Community Partners and Sponsors
Cultural Orientation is a vital part of the resettlement process for newcomers resettling to the United States. The learning process of Cultural Orientation often begins overseas and continues upon arrival during the first 90 days and beyond. Welcoming communities, including community partners and sponsors (e.g. , co-sponsors, private sponsor groups, and sponsor circles) play an important role in delivering key Cultural Orientation messages. This page provides resources for community partners and sponsors, including materials to use with newcomers.
Featured Resource
Cultural Orientation Toolkit for Community Partners and Sponsors
Download PDF
Featured Resource
Cultural Orientation Toolkit for Community Partners and Sponsors
This toolkit teaches community partners and sponsors how to incorporate key Cultural Orientation messages while providing direct resettlement services to newcomers during their first 90 days. The toolkit provides guidance on how to incorporate Cultural Orientation messages into 25 early resettlement services. Integrating Cultural Orientation throughout the service period will help newcomers retain the information that is essential to adapt to their new lives and achieve self-sufficiency. Sponsors may use the CO activities checklist to track which activities group members facilitate. 
Defining Community Partners and Sponsors
IMAGE CAROUSEL
What's the difference between a community partner and a sponsor?
Slide Content
Resources for Community Partners
The Community Partner fact sheets support educators, law enforcement, and state public assistance staff in incorporating key Cultural Orientation messages in their service provision. The fact sheets include tips for effective service delivery, example Cultural Orientation messages relevant to the community partner, and an example activity showing how community partners can incorporate these key Cultural Orientation messages into interactions with newcomers. While the resources contain general information for each service provider, community partners may want to add community-specific information and resources.
State Public Assistance Workers
Resources for Sponsors
Once you complete the mandatory trainings required to be certified and serve as a sponsor, you should:
Resources for Newcomers
The term newcomer includes refugees, Special Immigrant Visa (SIV) holders, and humanitarian parolees. Community partners and sponsors should review and share CORE's Settle In resources with newcomers. Be sure to explore these resources before introducing them to newcomers. This will help you answer their questions. Newcomers can access CORE's multilingual Settle In resources through a website, app, and social media.