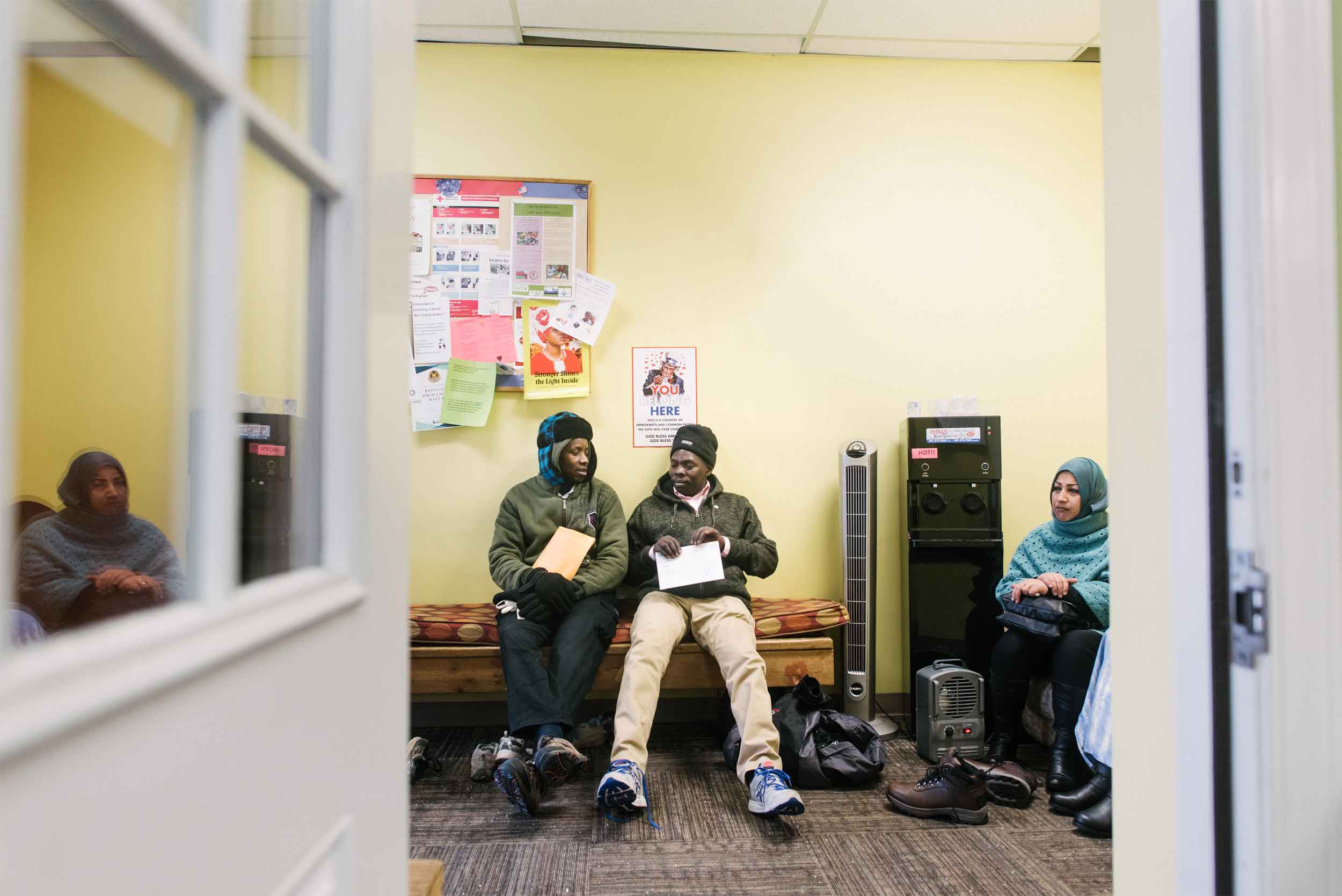 Waiting Room Resources
The Waiting Room Resources for Refugees includes materials CORE has developed to help bridge the pre-departure and post-arrival refugee journey. They are designed to utilize the time refugees spend in waiting areas at RSCs and RAs, making this vital resettlement and Cultural Orientation information practical to use in these environments. Recognizing the benefit of repetition, these resources can increase the number of opportunities refugees have to encounter Cultural Orientation messages, make sure the messages are engaging and accessible to its audience, and ensure that the messages are consistent and harmonized wherever they are encountered.
Palm Cards (4×6)
Posters (11×17)
Flyers (8.5×11)
Related Resources
CORE has over 600 refugee-facing resources varying in different topics, formats, and languages that can be used in your work. Learn more about CORE's refugee-facing resources and how you can incorporate these resources to make your Cultural Orientation sessions more interactive and engaging. Working with Refugees
This page provides a broad overview for effectively working with refugee populations, along with resources to use when working with refugees resettling to the United States.
Go to page Activity Bank
Explore a variety of activities, complete lesson plans, and access additional resources for different Cultural Orientation topics. Use the information to create Cultural Orientation sessions that meet the different language and literacy needs of your participants, while also applying adult-learning principles, student-centered learning, and integrating digital technology.
Go to page

Research and Evidence
CORE is committed to effective Cultural Orientation programming that is grounded in research and evidence-based approaches and that applies effective practices. This page provides details on what this means and links to resources that support these outcomes.
Go to page