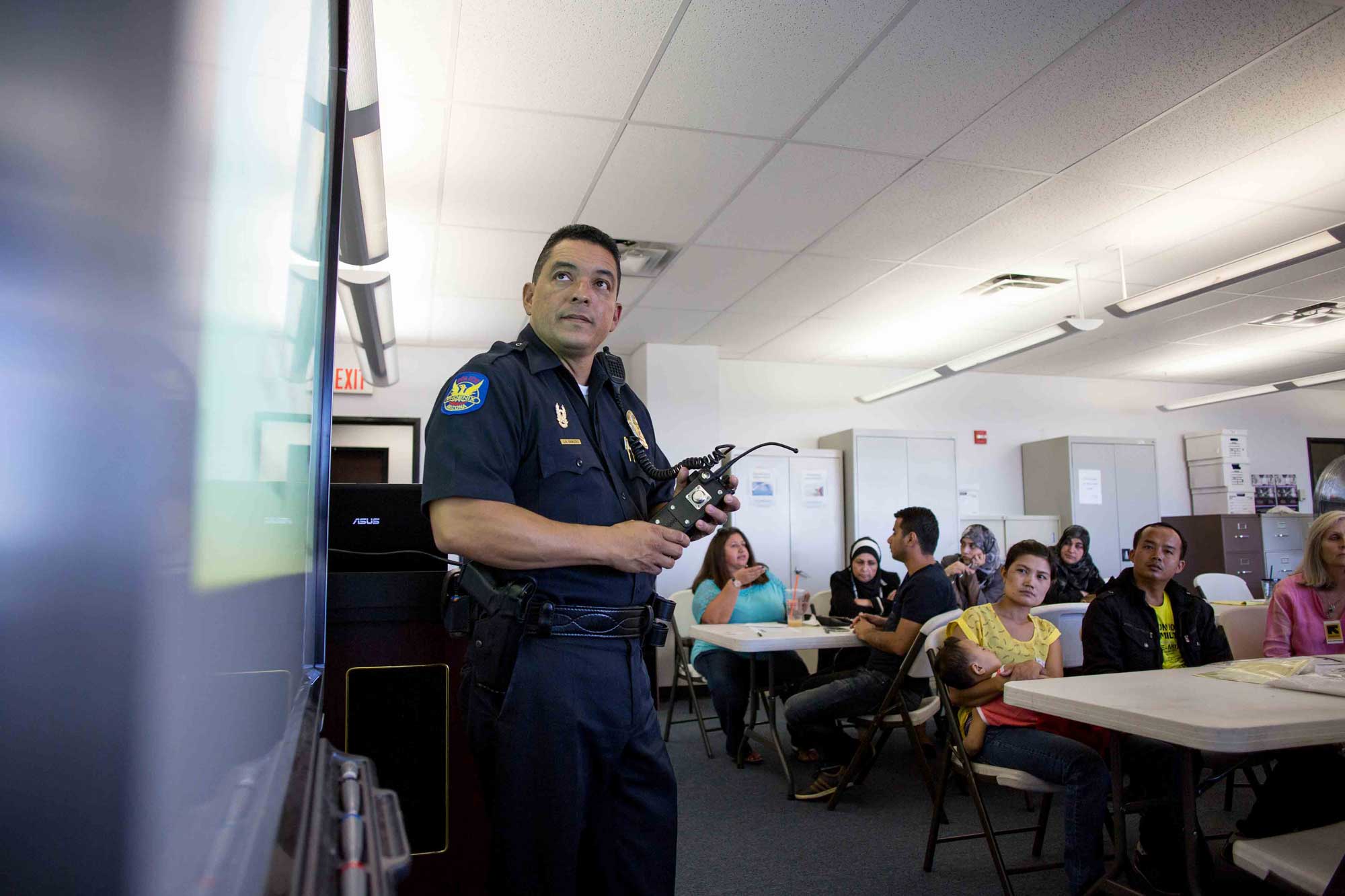 Many refugees who come to the United States are unfamiliar with the laws that protect their rights, and once they arrive, need encouragement to engage with their new government with trust. These topics are addressed in the U.S. Laws and Cultural Adjustment sections of the CO curriculum.
To aid CO providers looking for innovative ways to engage refugees in these topics, CORE has worked with RSC and RA CO leaders to develop a new, optional lesson plan on First Amendment Rights. The lesson plan is not required, but is a suggested guide that can be adapted according to circumstances, refugees' needs, and the creative wisdom of CO providers and their supervisors. The lesson plan includes:
key messages
lesson objectives
key vocabulary
session preparation
instructions and materials for interactive activities
and more
A companion First Amendment Rights fact sheet has also been created which can serve as a take-home handout to emphasize the key messages of the lesson. Join the webinar mentioned above on December 13th for more information.
Special thanks  to the CO Leadership Network, a community of practice comprised of Resettlement Support Center CO Coordinators and Resettlement Agency CO Focal Points, for their collaborative work on this lesson plan. The CO leaders are: Jamal Alfakhouri, Sara Bedford, Pat Blashill, Matt Cacchetto, Erick Consuegra, Sara Dadkhah, Ella Fowler, George Gholam, Kathleen Gillen, Rebecca Heilemeskel, Amanda Lalley, Lena Lukic, Scott Kerr, Lauren Messing, Javier Morenza, Daryl Morrissey, Vanessa Reinertson, Pushkar Sapkota, Sara Fairley, Tracy Vunderink, Peter Vogelaar.