The Core Connection
A Newsletter for Cultural Orientation Providers
Connecting cultural orientation providers to high quality resources for better refugee resettlement.
The CORE Website
CORE is pleased to announce the launch of a new and improved website! The updated site is designed to make CO resources easy to locate and download through a streamlined and user-friendly interface. The site is now scalable to fit all mobile platforms and allow access from phones, tablets, or other devices. Please take a look.
Please note that all CO resources available on the CORE website are free to access, download, and use!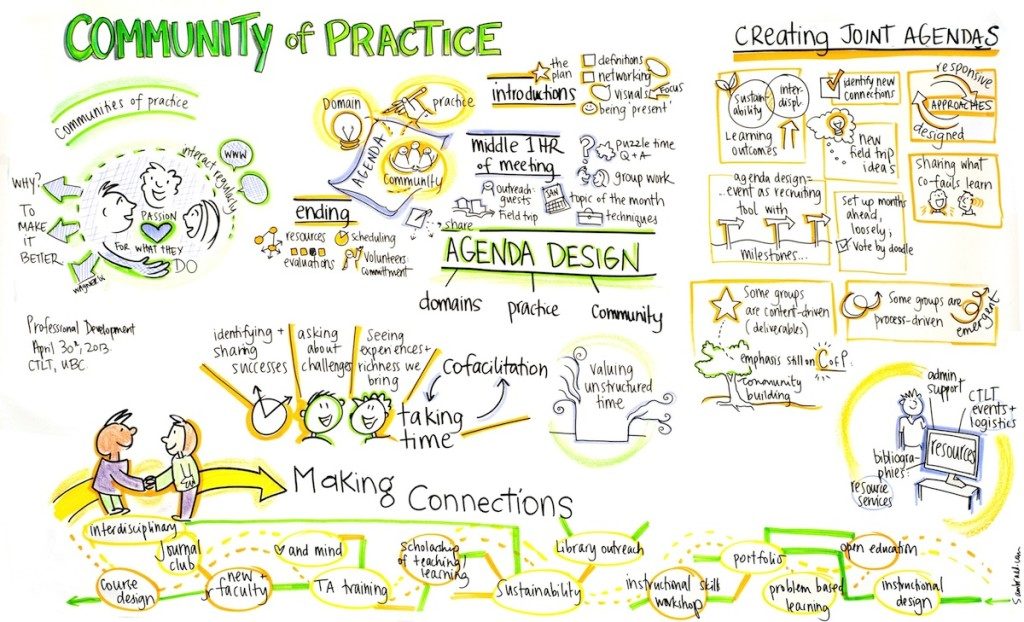 Building a CO Community of Practice
Have you ever wondered how other CO providers handle a CO class with three different refugee populations and languages? Or how they deliver CO in a refugee client's home? Or maybe your handouts are outdated and you need inspiration to jazz them up. Or you'd just like to know how pre-departure CO is different from post-arrival CO? A professional community of practice (CoP) might be exactly what you need.
A CoP is a group of people who share similar professional responsibilities and goals within or across organizations and who meet together, both virtually and face-to-face, to share news, information, resources and innovations; improve their own skills and abilities; and elevate the overall standards of services in their field.
CORE plans to support and facilitate a community of practice for cultural orientation providers. Collectively, you as CO providers, have a wealth of wisdom and experience about how to orient refugees to the communities and culture they will eventually call their own. We want to help you share this wealth by connecting you to each other through CORE. Tell us about your best practices and innovations. Let us know your about your CO challenges. Visit our website often to see what webinars we're offering and how you can benefit from our online learning, resources and other interactive networking events. We'll keep you posted through this newsletter and invite you to contact us with your ideas!
*The image above was drawn by Sam Bradd as a graphic recording of a live discussion on how communities of practice work. It was used with his generous permission.
Cultural Orientation Videos
Cultural Orientation for Trainers: An Introduction for Trainers provides an introduction to the work of cultural orientation. It would be useful to orient new and potential employees, volunteers and interns.
A New Day is a video that shows refugee families and youth discussing their new lives in the US. It is available in English, Farsi, Nepali and Somali.
Click here for more cultural orientation videos.
CAM Backgrounder
Resettlement agencies around the country will soon be resettling unaccompanied minors arriving from El Salvador, Guatemala, and Honduras, through The Central American Minors (CAM) Program. CORE will be providing this backgrounder to support resettlement agency staff who receive and welcome these children, and to aid others in the host communities—educators, health professionals, social workers, government officials, and members of the general public—who may be engaged to help Central American Minor refugees adjust to life in the United States.
The backgrounder contains historical, political, and cultural information intended to cultivate a rich understanding of the diversity of these countries and peoples. In addition, it contains information on the health, education, and family life of these children, as well as links to online resources and best practices that will aid service providers in tailoring care to each child's specific needs.
The CAM Backgrounder will be available soon and will be free to access, download, and use! Look for it here!
CORE Surveys: What You're Saying
In order to better understand the reality of delivering cultural orientation on the ground, CORE is conducting a series of surveys. We appreciate all the feedback we've received and will be using the information to develop the CO resources and training you need.
Here's something interesting we've learned:
A high percentage of supervisors said that they would support their supervisees to participate in a CO Community of Practice (97%) and an online CO certification course (96%).
Supervisees, on the other hand, said they weren't sure if their supervisors would support their participation in a CO Community of Practice (20%) or an online CO certification course (30%).
Talk to your supervisor or supervisee today about how to make use of CORE's resources and support, and keep your ideas coming! Have an idea we haven't asked you about? Let us know by contacting us through our website. We're all ears!
Coming Soon!
Welcome to the United States in Spanish and Dari
Spanish and Dari translations of the refugee guide and video.
Webinars
CORE will be offering a series of webinars this fall on hot CO topics. Stay tuned!
CO Certification Course
A self-paced, interactive, online experience for cultural orientation providers designed to supplement existing training resources.