CORE is pleased to announce that the desktop version of Settle In is now available for use by both CO providers and refugees. Click here to access it today.
Created in direct response to CO provider feedback, the desktop version offers the same content and interactivity as the mobile version, but allows access via a work or personal computer. As such, CO providers can more easily integrate Settle In into their CO delivery either in the classroom or during one-on-one or small group CO. For more ideas on integrating technology into CO delivery, CO providers may want to view CORE's How to Integrate Digital Technology document here.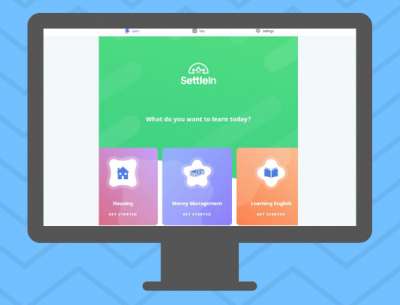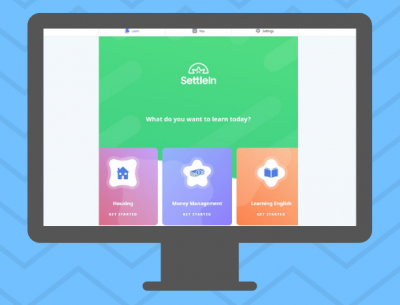 In addition to this exciting update, CORE has added two new chapters: Money Management and Learning English, available on both the mobile app and desktop version of Settle In. As a reminder, Settle In is available in Arabic, Dari, English, Kinyarwanda, and Swahili.
Finally, CORE has also enhanced and added to existing features to the mobile app, including push notifications. All updates are a part of CORE's ongoing strategy of a user-centered design approach, putting you, the user, along with refugees and resettlement staff at the forefront of its design and functionality. The Settle In mobile app is available for free download on the App Store and Google Play here.