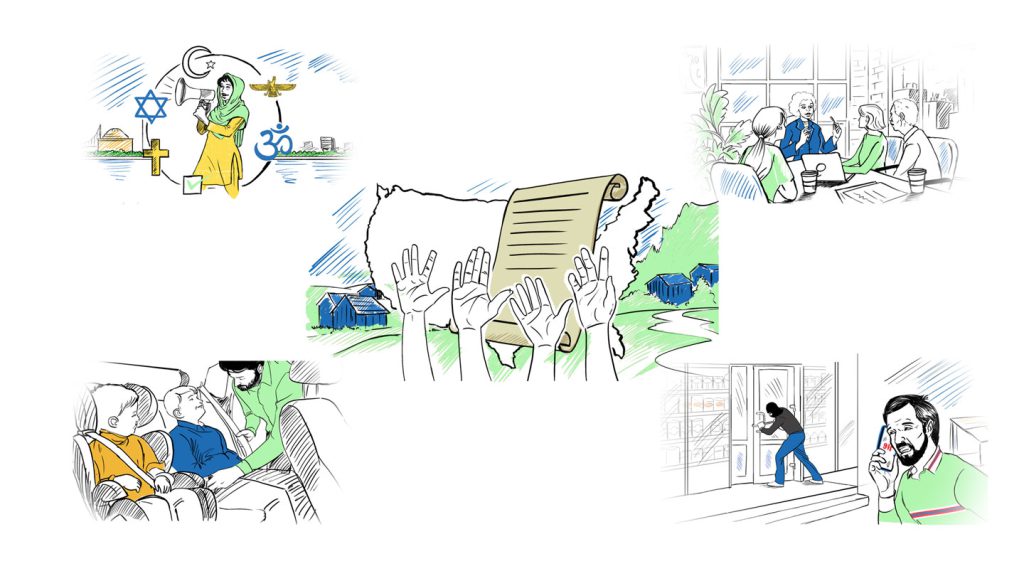 Register for CORE's 90-minute knowledge exchange on the Cultural Orientation topic of U.S. Laws. We will discuss what refugees are expected to do or say around the topic of U.S. Laws by the end of Cultural Orientation and the challenging conversations that arise when addressing this topic. In breakout rooms, we will use mock sessions and scenarios to discuss ideas and strategies on how to address these challenging conversations. This interactive session will help build your confidence to deliver U.S. Laws in alignment with the Cultural Orientation Objective and Indicators (O&Is). CORE will offer this exchange on two different dates and times to accommodate multiple time zones; the content of both webinars is the same.  

Attention: Only 300 individuals can attend each exchange. Only register if you: 
design or deliver Cultural Orientation around the topic of US Laws; and
can attend the knowledge exchange live.
The recordings of the exchange will be made available on the COResourceExchange YouTube channel after the event for any individual unable to attend.