"When the pandemic first started, I hit the panic button," said Melissa Toups. Melissa is the Quality Assurance Specialist with Interfaith Ministries for Greater Houston Texas, where she has delivered Cultural Orientation for more than four years.
"I went to my manager and said, 'We have to do something,'" she said. Together they decided to deliver Cultural Orientation telephonically to all clients using a dial-in conference line to simplify sessions for refugees with limited digital literacy or without stable internet.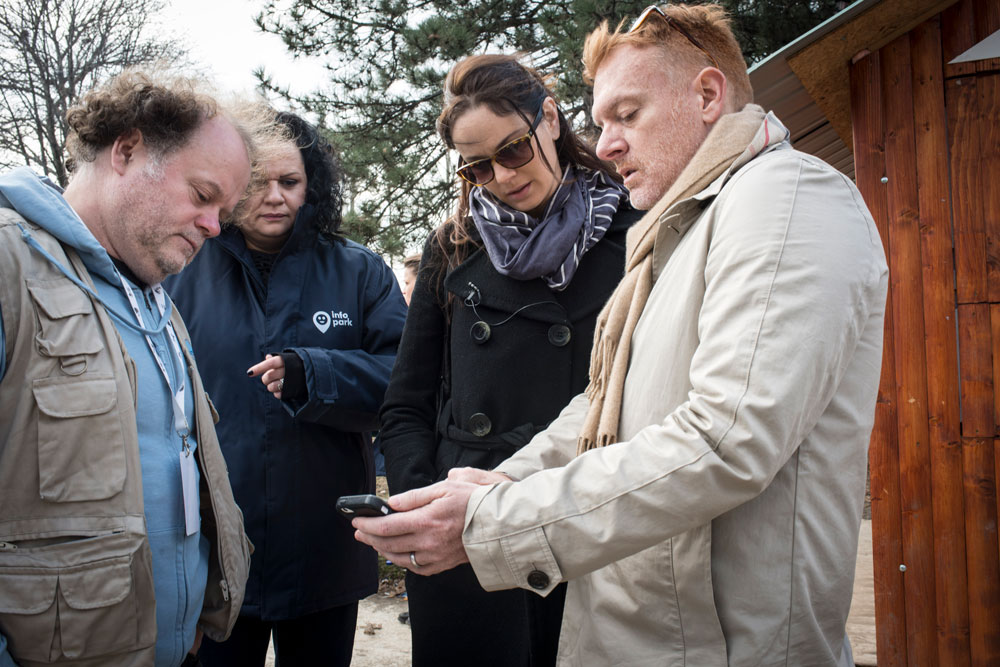 Since the start of the pandemic, Interfaith Ministries for Greater Houston Texas has provided telephonic Cultural Orientation to 49 individuals, and experienced no changes in attendance.
Populations Served: All groups including Congolese, Iraqi, Syrians, and Afghans
Mode: Telephonic using a standard phone conference line and interpreters. Interpreters are either in the office with the Cultural Orientation provider or at the location of the participants. In both cases, social distancing practices are in place. For a small number of cases, in-person Cultural Orientation is conducted following public health guidelines, including wearing masks and social distancing.
Structure: All clients have feature cell phones and receive a pre-Cultural Orientation phone call. This call lets them know the dates and times of Cultural Orientation and what to expect. The caseworker then delivers Cultural Orientation packets to their homes.
The packet contains:
A letter in the participant's language that introduces the facilitator and explains Cultural Orientation
Instructions on how to dial the conference line
Visuals to be used during the session
Melissa delivers Cultural Orientation sessions over two days from 9 a.m. to 1 p.m., with breaks every 30 minutes. During the sessions, Melissa uses quizzes, discussion questions, and visuals from the packet. In between day one and day two, participants receive a homework assignment: memorize and learn how to recite their home addresses. Before and after the sessions, Melissa reminds the participants they will receive an assessment from their caseworker.
Interested in improving remote Cultural Orientation at your office?