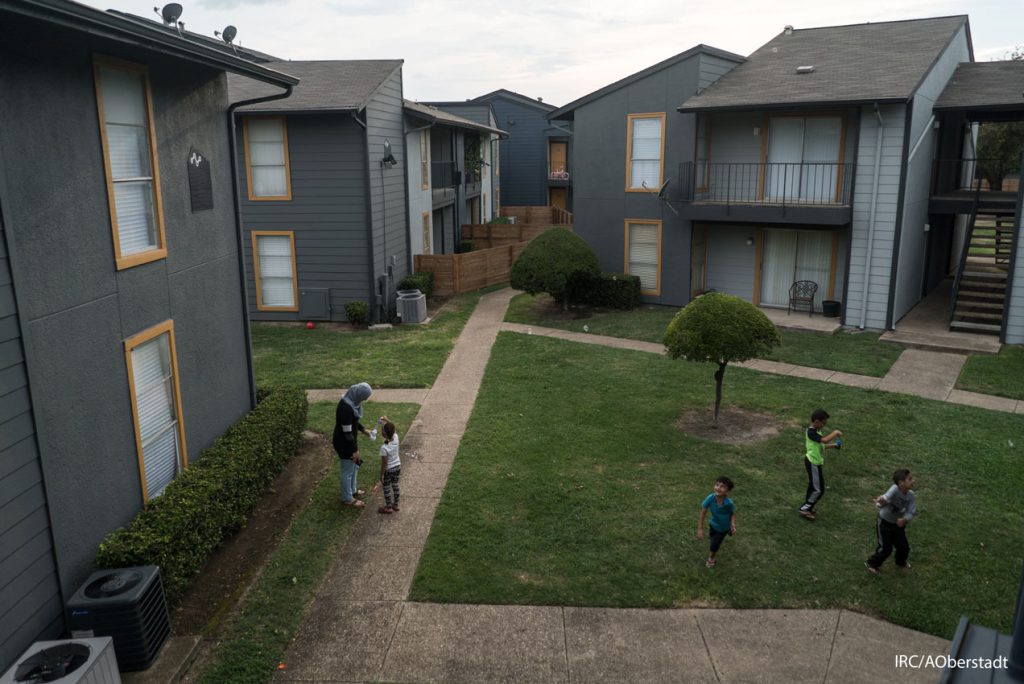 What will my new home be like? What is a lease? How will I afford rent? These questions and more are central to discussions on housing during Cultural Orientation with refugees.
Housing is critical to the resettlement and integration of newcomers. Communication and understanding of this topic are especially significant as the United States housing crisis persists. Currently, more than 10 million people struggle daily with high rental costs.
Through a newly formed partnership, the Cultural Orientation Resource Exchange (CORE) and Refugee Housing Solutions (RHS) will work to better support newcomers on the topic of housing.
RHS, like CORE, is a technical assistance project funded by the U.S. Department of State and supports a wide range of stakeholders, including resettlement practitioners, refugees, and volunteers. While CORE focuses on supporting the effective delivery of Cultural Orientation, RHS focuses on developing and implementing cohesive strategies to increase the availability and affordability of housing.
CORE and RHS will use their partnership to create and publish more client-facing materials and events about housing, including translated information on:
Types of Housing
Housing Affordability in the U.S.
Where and How to Look for Housing
Understanding Your Lease
Managing Your Home
And More
To stay up-to-date on new resources, subscribe to CORE and RHS newsletters. Until then, we encourage you to look at five resources you can use today!
Cultural Orientation Resource Exchange: Housing Activity Bank
Refugee Housing Solutions: Technical Assistance
Refugee Housing Solutions: Get Involved – Regional Community of Practice
Cultural Orientation Resource Exchange: Settle In Housing Resources (available in 10 languages)
Refugee Housing Solutions: For Refugees