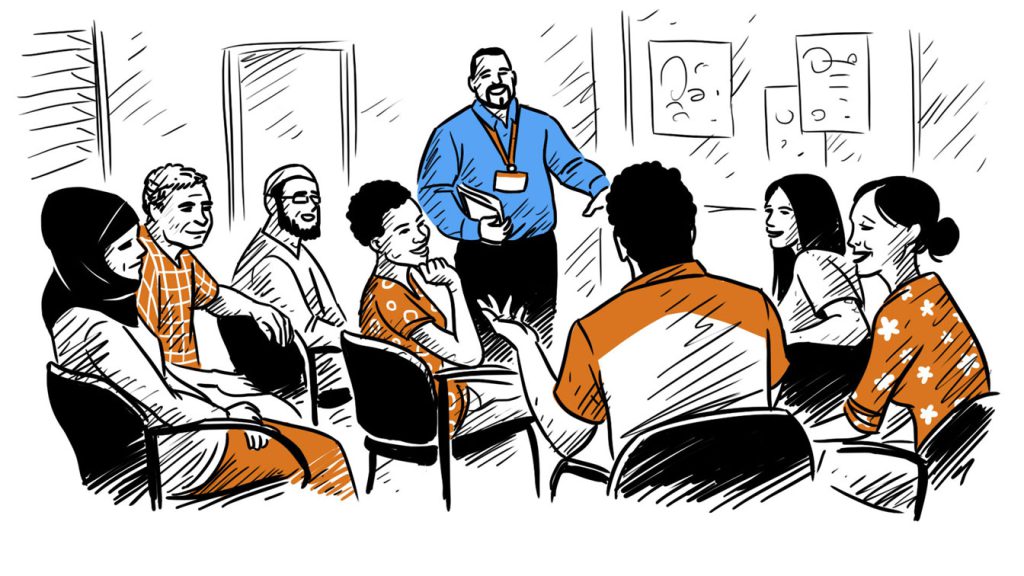 CORE is excited to launch The Road Ahead, a new domestic Cultural Orientation curriculum that can serve as a foundational resource to support Cultural Orientation programming.
Join CORE for a special 60-minute webinar on Wednesday, September 20, where you'll learn about The Road Ahead, explore its webpage resources, and learn ways Cultural Orientation providers can use or adapt this curriculum to deliver Cultural Orientation aligned with the Cultural Orientation Objectives and Indicators and local service needs.
This webinar is for anyone interested in curricular resources that support domestic Cultural Orientation at local Resettlement Agencies in the U.S. This includes local Resettlement Agency or Resettlement Support Center staff, volunteers, and interns.
After this training, participants will be able to:
Explain how the components of The Road Ahead can support domestic Cultural Orientation providers in delivering high-quality Cultural Orientation,
Consider ways to use, modify, and integrate The Road Ahead content and activities into current Cultural Orientation programming, and
Identify related CORE resources that can strengthen your capacity to deliver effective Cultural Orientation.
The webinar is being offered at two times to accommodate a variety of time zones. The content of both webinars is the same. The recording of the webinar will be on the COResourceExchange YouTube channel after the event for any individual unable to attend.